If you have plans to put your property on the market but it's in need of a little TLC, there are a number of ways to add value to your home. 
Along with flooring, decor and a quality heating system, stone furnishings such as granite worktops, and quartz countertops have been cited as some of the biggest value boosters by estate agents. 
So, if you want to increase your chances of a quick sale and make your home stand out against the rest, keep on reading!
Which Home Improvements Add the Most Value to UK Homes?
According to GetAgent, the addition of a new kitchen or bathroom can noticeably increase the value of your home. And this doesn't come as much of a surprise really… 
While some individuals are open to a home that they can renovate, there are still plenty of potential buyers looking for a place that they can move straight into. So, by offering up a property that already has high-spec kitchen worktops and bathroom counters, you'll save them a job and have an advantage over other vendors. 
How Does Stone Add Value to Your Home?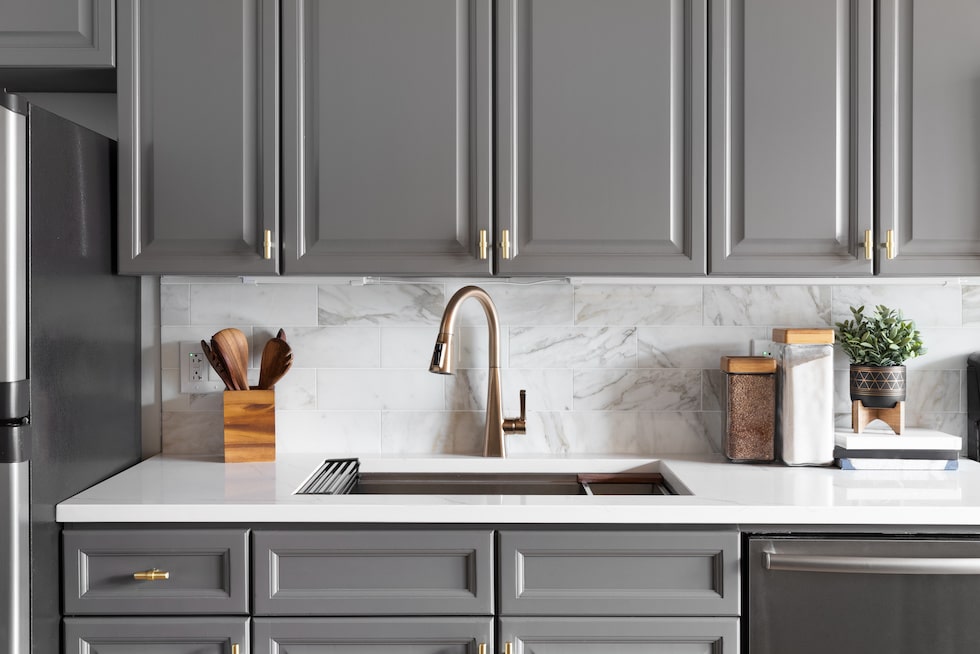 There are many reasons that potential buyers are drawn to properties with quality stone worktops and furnishings. Aside from the fact that natural and engineered stone has an unrivalled beauty, it is also much more hardwearing than other materials such as wood and laminate. 
A quartz worktop, for example, benefits from being extremely strong, scratch resistant and antibacterial. Whereas, a wood surface will retain bacteria, can mark easily and burns when exposed to high temperatures.
What's more, items such as marble mantels or stone hearths will add to the character of a property, making them huge selling points for those that are seeking out unique or period features. 
Increase Your House Price with Quality Stone Counters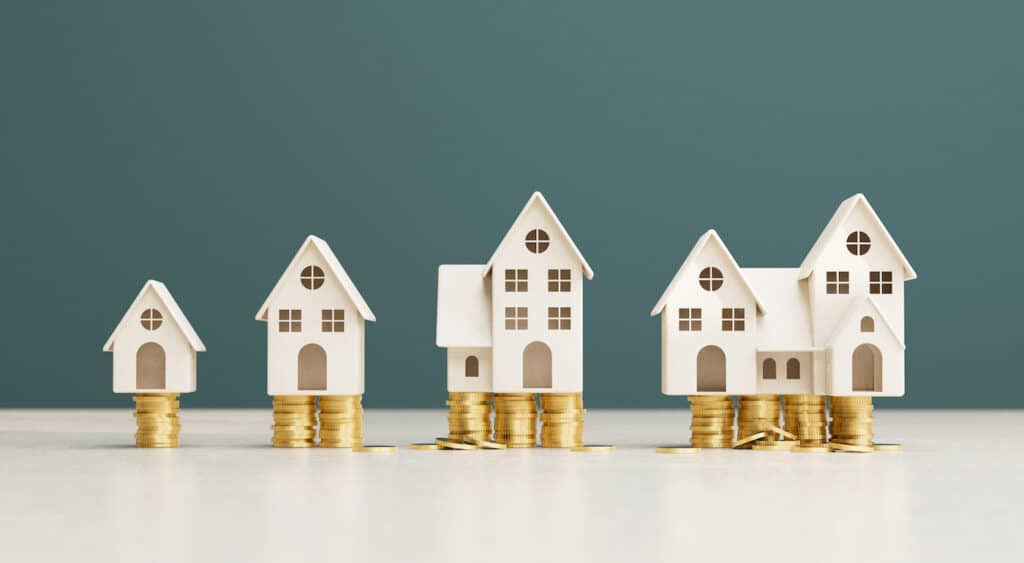 Nothing beats a sparkly, new kitchen work surface. Whether you opt for a quartz, granite or marble worktop, a striking stone surface is guaranteed to add that wow factor to your space.
According to a study conducted by Houzz back in 2018, engineered quartz was deemed to be one of the most popular worktop materials and, since then, our team at Marble Supreme, have seen the demand for it increase even further. 
Quartz worktops are a particularly great way to add value to the home because of their low porosity and attractive finish. Since engineered quartz is available in pretty much every style and colour imaginable, it makes a fantastic alternative to marble.  
What about granite?
While you might assume that the increased demand for quartz has meant that granite surfaces have become less desirable, this is simply not the case. 
In 2023, there is a huge array of granite colour choices and styles available that can modernise your home and increase your property's value. With contemporary granite surfaces, buyers are getting a stone that they know in a style that they'll love. 
Need some inspiration? Take a look at this beautiful cosmic granite counter that we installed for a customer!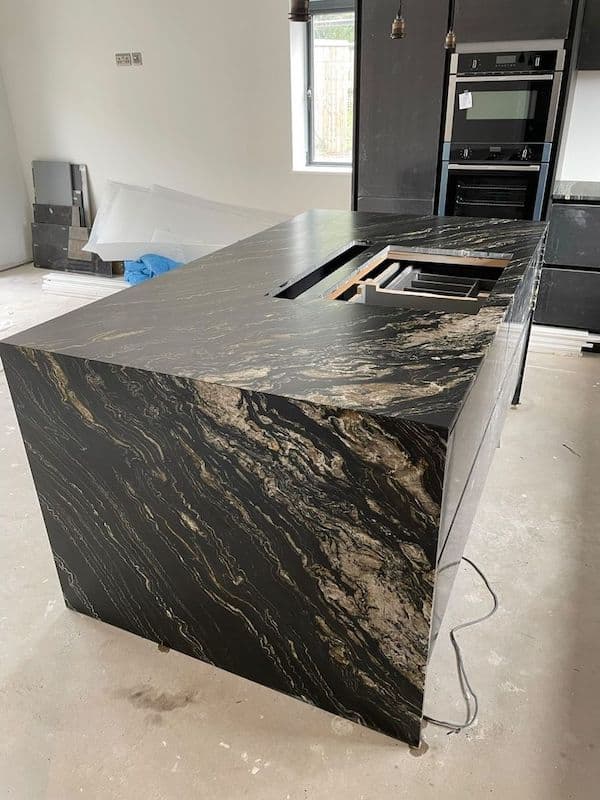 How to Add Value with a Bespoke Bath Surround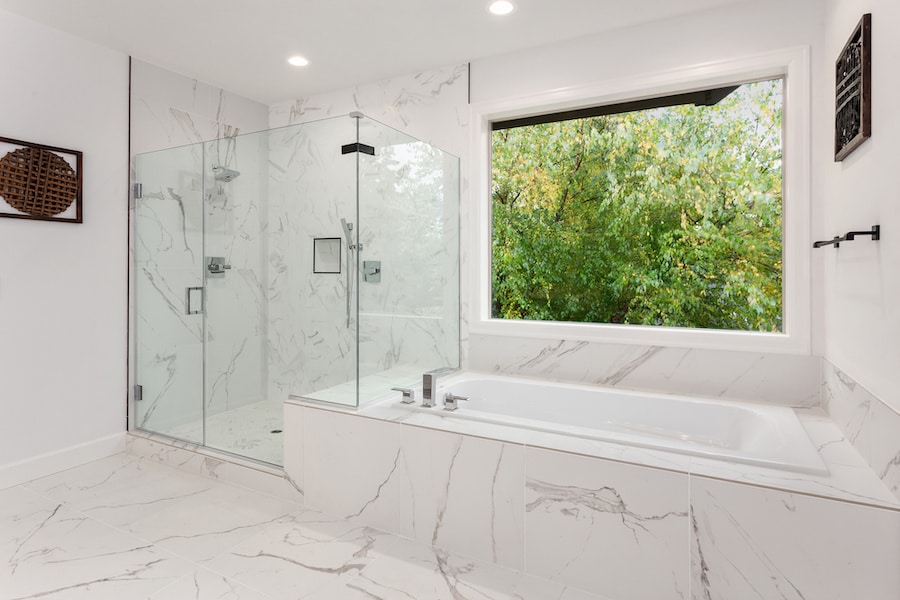 We briefly touched upon the benefits of adding a marble mantel or stone hearth to your property but why not consider a bespoke bath surround? 
Much like a custom-made hearth or fireplace surround, unique stone bathroom furnishings that are both low maintenance and luxurious will give you major brownie points when you put your property on the market. 
To get the most value out of your stone bath or shower surround, it's vital to consult with an expert. So, why not pop into our local showroom to have a word with our friendly team? Our stone specialists will not only help you to choose a suitable stone type, but they will also be able to ensure that your stone is cut and installed with the utmost care and precision. 
Invest in Quality Stone Furnishings from Marble Supreme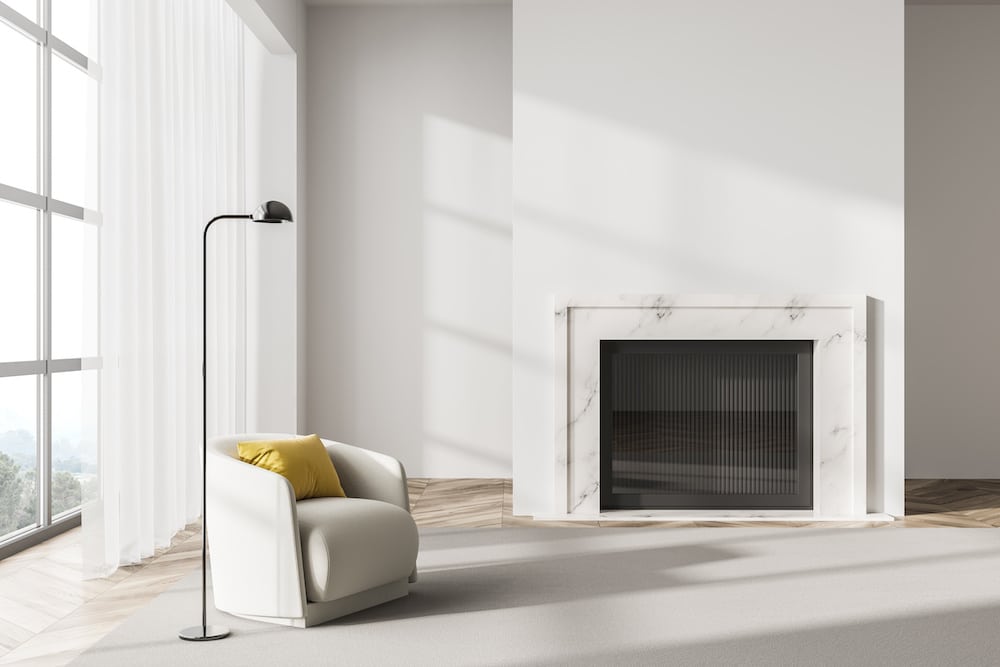 Want to drastically increase the value of your home? It's time to enlist our help…
At Marble Supreme, we have decades of experience transforming premium quality stone slabs into opulent stone furnishings that will boost your house price and entice prospective buyers. 
With our expert craftsmanship and commitment to excellence, we offer a service that you can trust. Fill out our contact form today to arrange a free consultation or call us directly on 0117 956 3030.