Natural Stone has been an important feature in many homes throughout the years. And there's no doubt as to why. It is intrinsically beautiful, characteristic and suitable for a number of functions including kitchen worktops, stone flooring and bathroom vanity units.
It's no wonder that natural stone is often an integral feature of many homes, both classic and modern, and when it comes to the housing market, first impressions can certainly count. If you are thinking of selling your home or in the process of re-decorating to increase it's value for the future, then here's some key facts to consider about how natural stone can add value to your home when it comes to putting it out to tender.
NATURAL STONE KITCHEN WORKTOPS
At the heart of every home is the kitchen. It is not only a functional space to prepare food, but also an area to relax and spend time with family and friends. Natural stone can add an extra touch of class to any kitchen and create a timeless feel that is integral to the character of a home for years to come. Granite worktops are one of the most popular choices for kitchen worktops due to their high durability and heat resistance. Marble is also a popular choice due to it's extreme natural beauty, however as a stone that is susceptible to scratching and staining, it is often better suited to kitchen flooring or bathroom vanity units.
Adding a natural stone splashback or stone tile feature wall can also add an extra eye-catching feature, which again can add more value to your home.
LUXURY NATURAL STONE FLOORING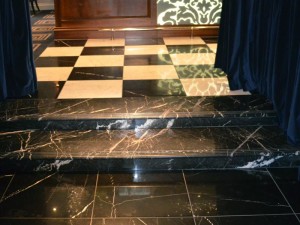 Updating your kitchen worktops is not the only way to add value to your home. Natural stone flooring can also add value. Provided you are comfortable with the maintenance required, stone floors are a great way to boost the price of your home and add that added touch of luxury to your kitchen, bathroom or entrance hallway. Why stop at the kitchen worktop when you can have the intrinsic beauty of natural stone floors, especially considering natural stone's heat resistant and practical qualities.
NATURAL STONE BATHROOMS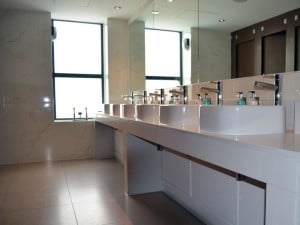 As a high traffic area in your home, the bathroom must be able to cope with large amounts of water, soap and cleaning products, whilst also creating a space of comfort and relaxation. With this in mind, it's important to find materials that will not only be fit for varying purposes but also add the aesthetic quality needed to create a sense of space and tranquillity. This is where natural stone comes in. Marble is often a firm favourite for bathrooms due to its unique beauty and heat-resistant qualities.Placing marble or granite stone within the shower, bathroom vanity units, walls or even the flooring will add immediate value to your home. Finer details such as natural stone splashbacks or inlays can also provide a further boost to the home's value.
NATURAL STONE HEARTHS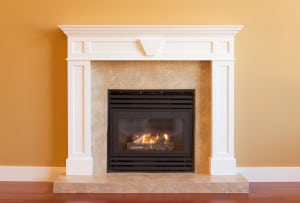 Now we've covered the kitchen and bathroom, and even flooring, but what about the living room and your household fireplaces? You guessed it – adding natural stone hearths and fire surrounds to your fireplace can also add value to your home. The lounge, in particular, is a key area for relaxing after a hard days work, and in the cosy winter months, the fireplace is an integral feature so why not add a marble or granite fireplace feature to your home?
WANT TO KNOW MORE ABOUT NATURAL STONE?
Now we've covered some of the core areas where natural stone can add value to your home, but that's not to say there aren't more ways in which it can help boost your house price. Natural stone is also great for external paving, driveways and a multitude of internal and external features within a home.
If you'd like to find out more on how natural stone could be the right choice for your home, or even looking for some inspiration for your latest home improvements, then get in touch with one of our team today by calling 0117 956 3030 or emailing us at info@marblesupreme.com. We'd be more than happy to help guide you through a range of stone choices available in our Bristol showroom, including exclusive Brazilian granite. Our wealth of expertise, combined with a sheer passion for what we do, makes us the go-to place for your natural stone needs.