LUXURY STONE BATHROOM WORKTOPS
At Marble Supreme, we supply high-quality granite, marble and quartz stone for bathroom worktops and wetrooms within Bristol, Bath and the South West. Whether you're in need of a bespoke bathroom vanity top or an eye-catching splashback, our stone will add a touch of elegance to your home or commercial business.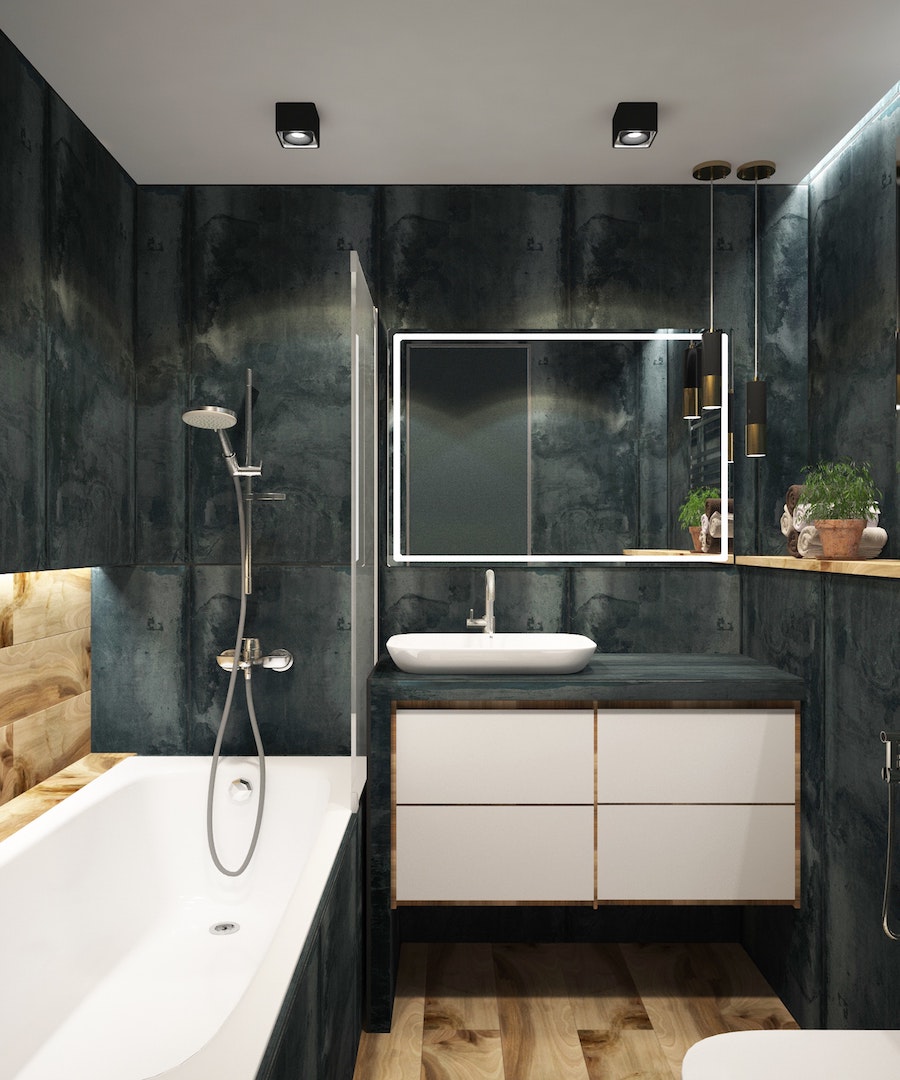 GRANITE, QUARTZ AND MARBLE BATHROOM WORKTOPS
Besotted with marble bathroom counters? Love the look of granite worktops? Whatever your stone preference, we can craft you a bespoke bathroom worktop that will totally transform your space. Unlike laminate counters which wear easily over time, a premium stone bathroom surface guarantees style, sophistication AND longevity.   
If you're looking for bathroom companies to provide stone worktops in bristol make sure to contact Marble Supreme. Over the years, we have worked on a diverse range of stone bathroom projects for homeowners and commercial businesses alike. So, if you've got something specific in mind, why not get in touch with our friendly team?
The best quality stone for your bathroom
As expert bathroom stone suppliers, we've built strong relationships with some of the leading stone manufacturers. As a result, you can rest assured that you're getting the best quality stone for the best possible price. 
What's more, we can help to source any style or colour that you desire so that you end up with a stone bathroom that is custom-built to meet your unique requirements.
If you'd like to see our quartz, marble or granite in person, why not pop into our local showroom?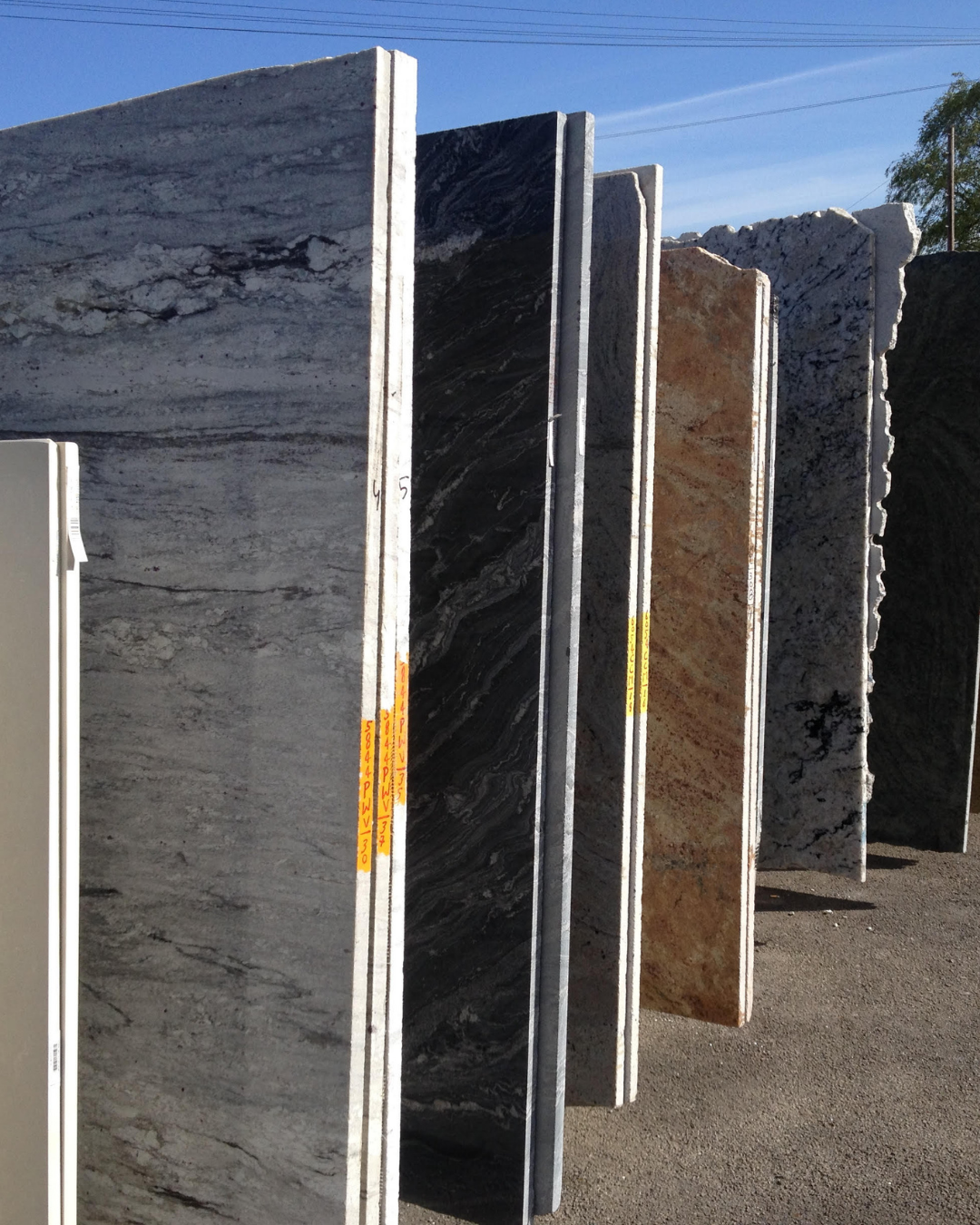 LOOKING FOR PREMIUM marble COUNTERTOPS in Bristol?
Talk to an Expert
Call us now on: +44 (0) 117 956 3030
Or book a call with one of our team

CHOOSING BETWEEN A GRANITE, QUARTZ OR MARBLE BATHROOM WORKTOP
Struggling to choose between marble worktops, quartz countertops and granite counters? We know that choosing the right stone type for your bathroom can be a difficult decision. From durability to price, appearance and practicality, there are a lot of things to consider. If you'd like help weighing up the pros and cons of each stone type, check out our handy article on choosing bathroom vanity tops.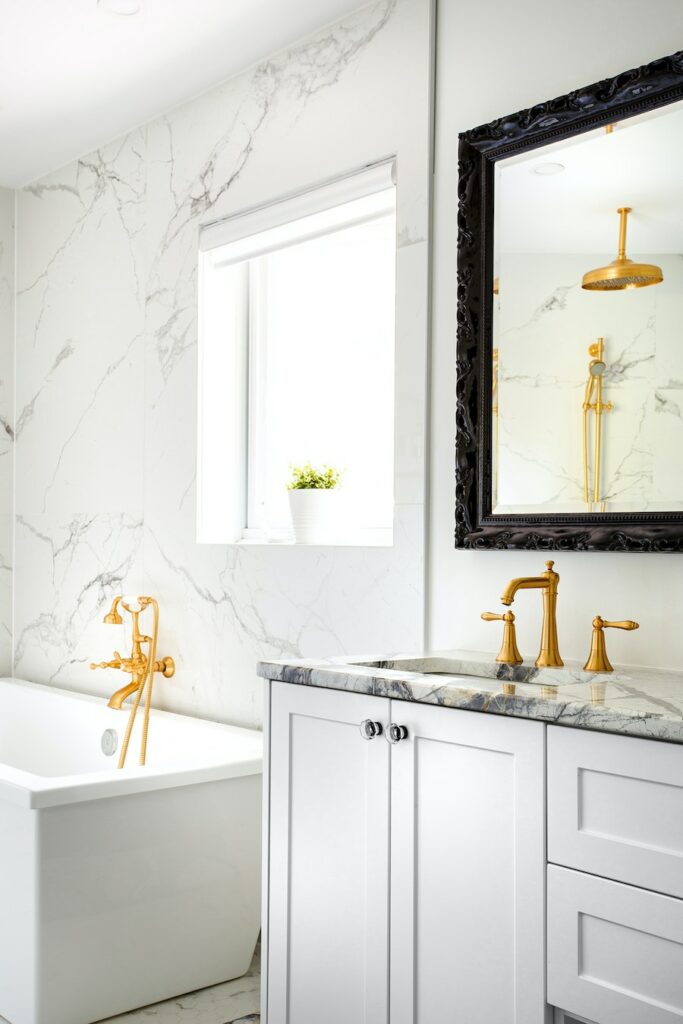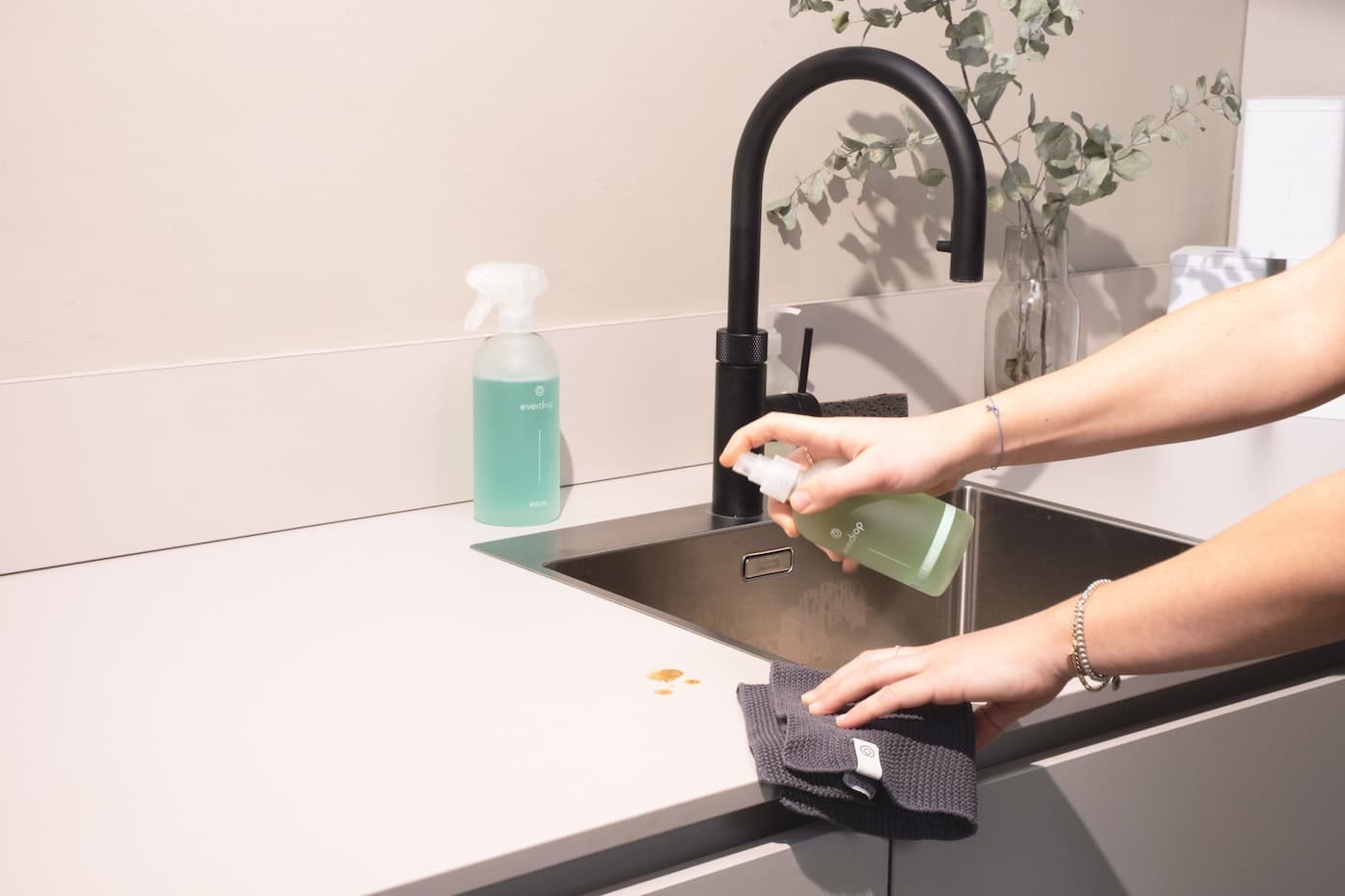 HOW TO CARE FOR
STONE KITCHEN COUNTERS
Are marble, quartz and granite kitchen countertops easy to clean? Fortunately, the answer's YES.
So, if you're looking for the best ways to maintain your brand-new stone kitchen worktops and other surfaces, take a look at our handy kitchen countertop cleaning guides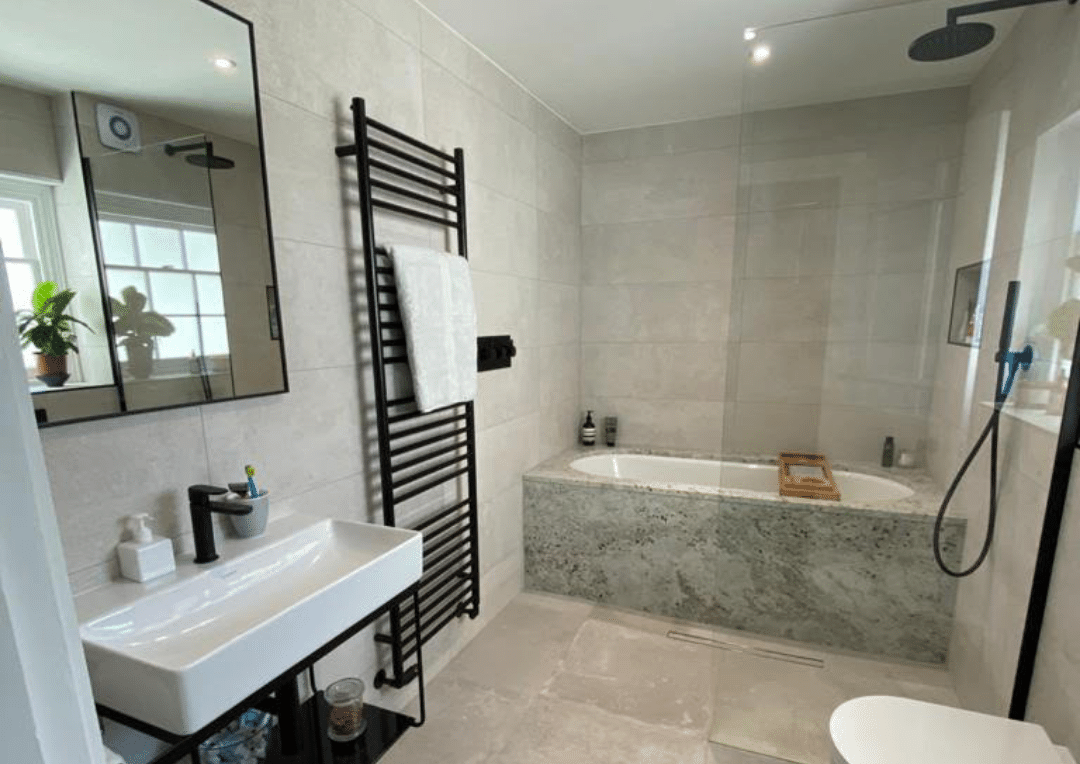 How do I clean quartz countertops in the bathroom?
Use a damp microfibre cloth with warm soapy water to clean up any initial spills. This helps to prevent spills or dirt from being absorbed into the stone. We don't recommend using any highly acidic or bleach-based cleaning products as these can damage the stone surface.
How do I clean a marble bathroom counter?
Marble countertops are sensitive to harsh chemicals, we recommend cleaning with hot soapy water regularly to keep your marble looking at its best. You can treat stains of an organic nature such as wine, coffee, nicotine, fruit juices and so on, by using a water-based stain remover. To remove dirt or grease we would recommend using an alkaline degreaser.
Will there be visible joints in my marble worktops?
At Marble Supreme, we pride ourselves in seamless joints in Marble stone worktops. As expert craftsmen in stone, we have over 65 years of experience in fitting and installing a range of different work surfaces and flooring, from kitchens and bathrooms to bespoke furniture and unique commercial projects. We work our hardest to get the joints in the most suitable position for you.
What is the difference between granite and marble?
As one of the most durable materials in the world, Granite is denser and stronger than all other natural stones. Granite is an igneous rock formed from cooling magma and is quarried throughout the world. Each slab of granite is unique, with colours and unique crystal patterns indicating the region and geological conditions that it was created in, and an inviting environment for your kitchen or bathroom worktops. Used as a popular worktop material, it is highly resistant to scratches, stains and heat.
White kitchen worktops have a distinct beauty that is both subtle and impactful.  Whether they...
read more
"Marble Supreme were really helpful, we had curves within the kitchen, due to the kitchen design, going from a standard 30mm to a 50mm work top which incurred a join,the quality of the work was exceptional"
We're always happy to provide advice and free quotations. Alternatively, book an appointment at our showroom.
Monday-Thursday: 8.00am-5.00pm
Friday: 8.00am-4.00pm
Saturday: By appointment only
Sunday: Closed