Your kitchen is the heart of your home. It's a room that's not just for cooking. It's also for socialising, eating and sometimes even working (especially nowadays with so many of us working from home). What we're trying to say is that it's a room that's worth spending a little effort on! 
And one way of making your kitchen as inviting and special as possible is giving a little love to your kitchen worktops. 
Whether you go for marble worktops, granite worktops or quartz countertops, stone worktops are a fantastic way to upgrade your kitchen. And there are things you can do with your worktops to make them even more special, making it a place that's truly a pleasure to spend time in. 
Here's a list of the top 5 ways that we think you can make your kitchen worktops stand out. 
Kitchen Islands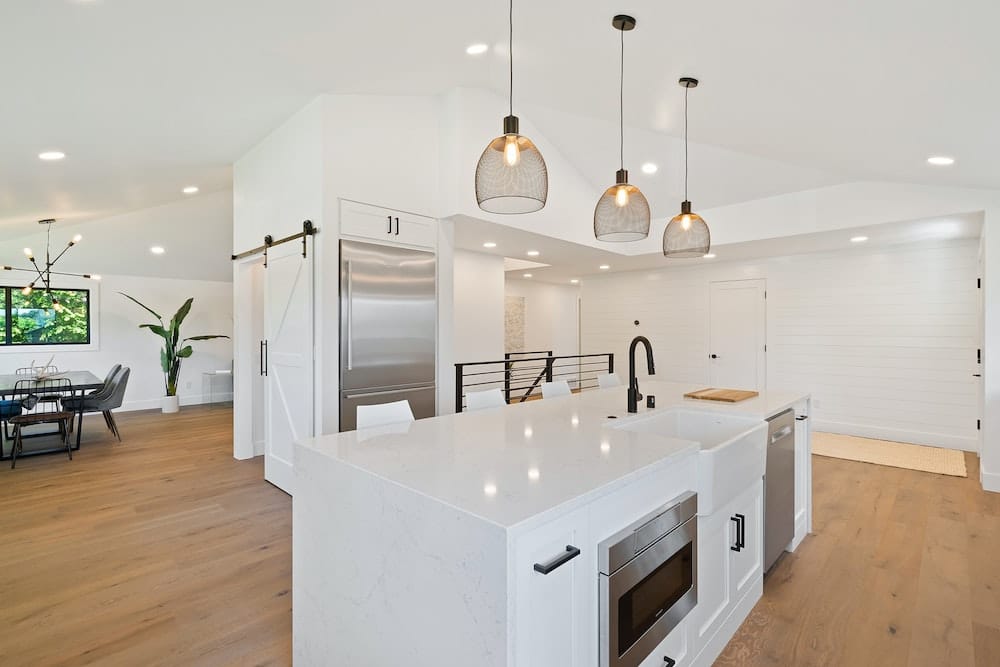 The humble kitchen island isn't a new idea, but it is a good one and a great way to make your kitchen worktops stand out. They're a fantastic option for people who want to cook with others and socialise. They also provide a great place to store your kitchen goods and to create more counter space for kitchen appliances. If you want to go the extra mile, you can even get a kitchen island on wheels, so you can move it around the kitchen. We offer many types of kitchen islands, whether you want it to match your quartz worktops, or any other natural stone.
2. Undermounted sinks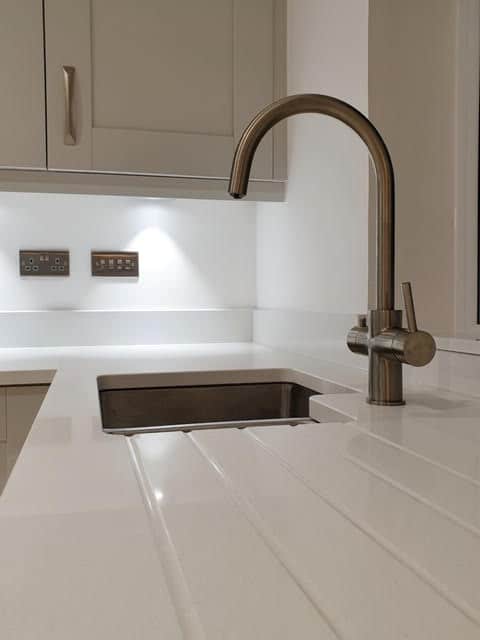 Make your kitchen worktops more eyecatching with undermounted sinks. Undermounted sinks are basically sinks that sit under your countertop rather than flush with the top. This creates a look that's very clean and very modern.  Another benefit is that undermount sinks make it much easier to clean, as they don't have the same gap between sink and countertop. The only downside is that you need to make sure your undermounted sink is installed by a professional, as this can be tricky to do.   
3. Curved corners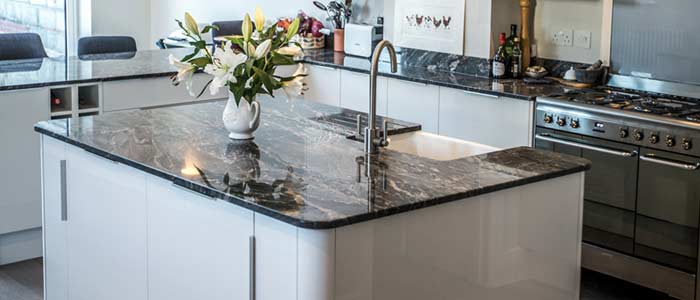 Many traditional kitchen worktops have sharpish angles at the corners, but it's now becoming popular to have curved corners on your countertops. Why is this design decision popular? Because it offers a softer, alternative look for kitchens. On top of that, curved or rounded corners can be safer for children and less likely to be damaged by being hit with heavy objects. 
4. Breakfast bars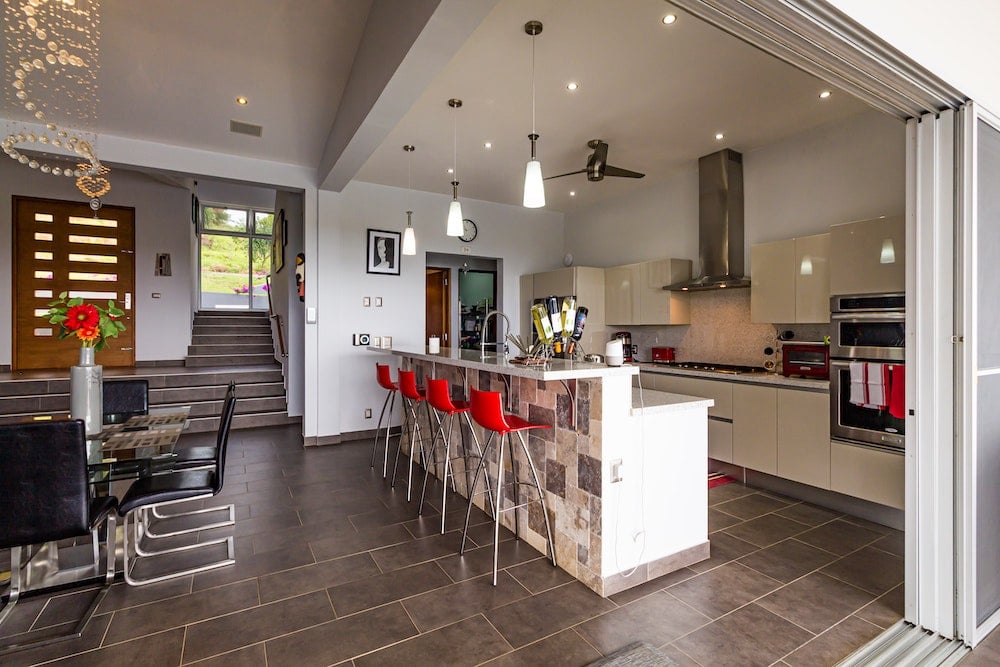 Elevate the look of your kitchen countertops with a breakfast bar.  A breakfast bar is a fantastic, social space for the family. They also provide a great area for people to grab a snack on the go, or have a quick coffee break during the day. Breakfast bars are also a great use of space. They're generally narrower than a regular table, and you can usually keep the stools under the bench, saving floor space.
5. Drainer grooves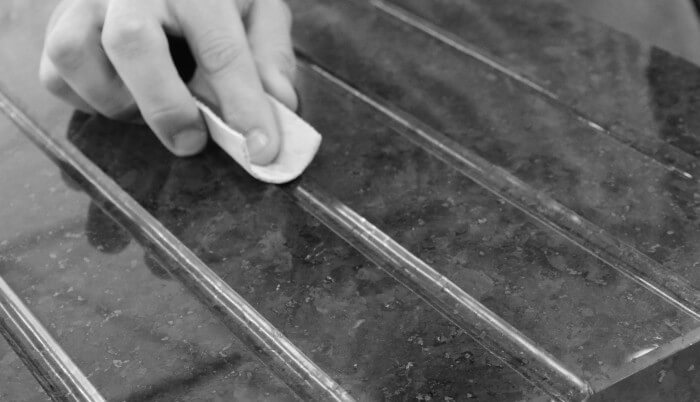 Drainer grooves are grooves cut into your worktop. They sit next to the sink and allow water to drain back into the sink, rather than sitting on your worktop. This also means that water is stopped from running onto your floor or along your countertop. And last but not least, they look stunning. 
So there you go; 5 ways that you can take your stone worktops and make them even better. Not only will these additions improve your quality of life, but they'll also add value to your property too. 
Why not get in touch today to talk about how we can help you transform your kitchen with beautiful, custom stone kitchen worktops. We can even help redesign your bathroom worktops.