Ever wondered how quartz worktops are made?
If the answer's yes, you've come to the right place!
At Marble Supreme, we've been cutting and installing quartz countertops for over 65 years. Along the way, we've built strong relationships with our stone suppliers and have learnt a thing or two about the manufacturing process. 
Unlike marble worktops and granite worktops, which are crafted using their natural stone materials, quartz has to be expertly engineered to make it fit for purpose. This process is considered to be one of the industry's best-kept secrets but we're here to share it with you… 
Read on to discover quartz's journey from a natural mineral to a beautifully bespoke worktop.
What Are Quartz Worktops Made of?
"Are quartz worktops man-made?" or "are they made from natural stone"?
These are questions that we hear time and time again from our customers. 
As one of the earth's most naturally abundant materials, you might assume that quartz is extracted from the earth and immediately shaped into a fully functioning kitchen or bathroom worktop. 
But this simply isn't the case. 
Of course, quartz worktops DO contain quartz otherwise we wouldn't be able to call them "quartz worktops". But this isn't the only material that goes into making a quartz counter.
In order to make a counter, natural quartz needs to be ground down and formed into slabs which stay in place with the addition of resin. This resin is then combined with a pigment to give the surface its desired colour.
In general, quartz countertops are made from around 90% natural ground-down quartz and 10% resin and pigment. Although these worktops have many of the same properties as mineral quartz, the addition of resin makes them especially non-porous.
Non-porous materials are ideal for kitchen worktops and bathroom worktops as they don't absorb liquids. This makes them much easier to clean and far less likely to harbour bacteria.
Want to find out some of our best quartz cleaning tips? Check out our Complete Guide To Caring For Your Quartz Worktops.
Sourcing the Quartz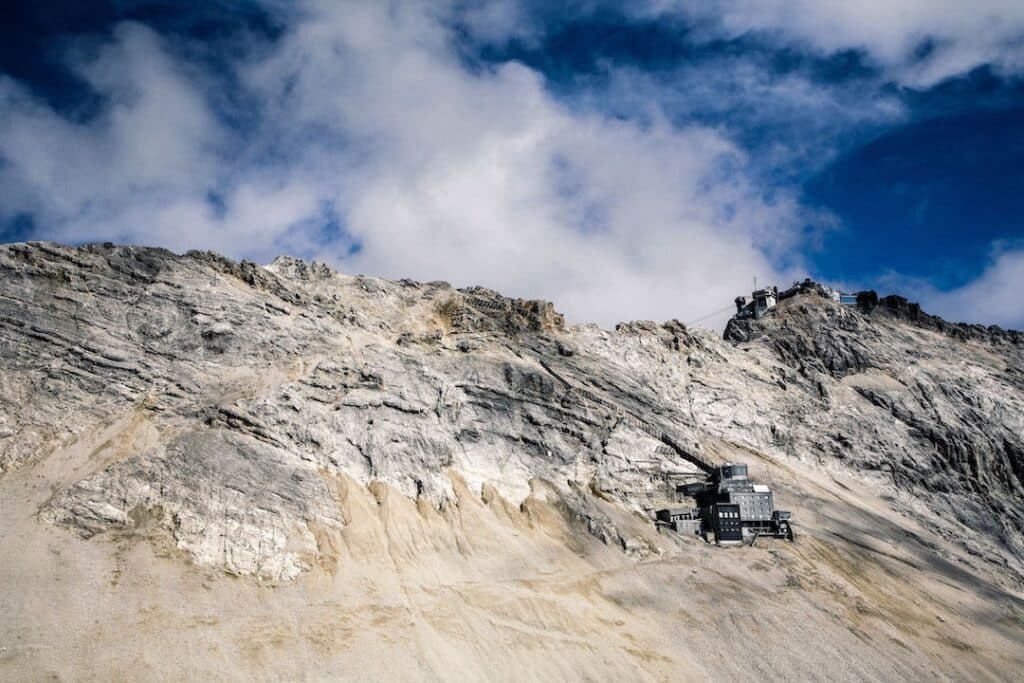 Before making a quartz counter, first, you need to source the quartz!
Quartz deposits can be found across the globe but are most commonly mined from quarries in Brazil, China, Russia, India and Turkey. 
Unlike natural stones such as granite and marble, quartz can't be cut straight from the earth.
In order to access it, miners have to use heavy machinery and, in rare cases, even explosives. 
Once the quartz has been revealed, miners then use a range of tools to collect the pieces from the ground before it is shipped off to the manufacturer. 
Making a Quartz Worktop
Adding the Resin and Pigment
As we mentioned previously, once the manufacturer has acquired the quartz, it needs to be finely ground and combined with resin and pigment. This generally takes place within an industrial mixer which merges all of the ingredients so that they form a paste. 
Shaping the Quartz
After the mixture has been blended, it then needs to be poured into a mold and compressed so that it can become a rectangular quartz slab. To form a solid block, the components are exposed to an enormous amount of pressure which allows them to fuse together. 
At this stage, extra caution needs to be taken to ensure that there are no gaps or air bubbles. If not done carefully, the quartz slab will become porous and won't be fit for purpose. In order to prevent this, manufacturers use industrial vacuums which keep the mixture airtight. 
Heating the Quartz
Next, the slab is heated to ensure that the mixture is smooth and has completely solidified. 
Quartz Cut and Polish
Finally, the slab is carefully inspected and polished to perfection before cutting. As quartz is a particularly hard material, cutting needs to be carried out by experienced professionals with the correct tools. If not cut correctly, the quartz can crack or break off. 
Are Quartz Worktops Made to Last?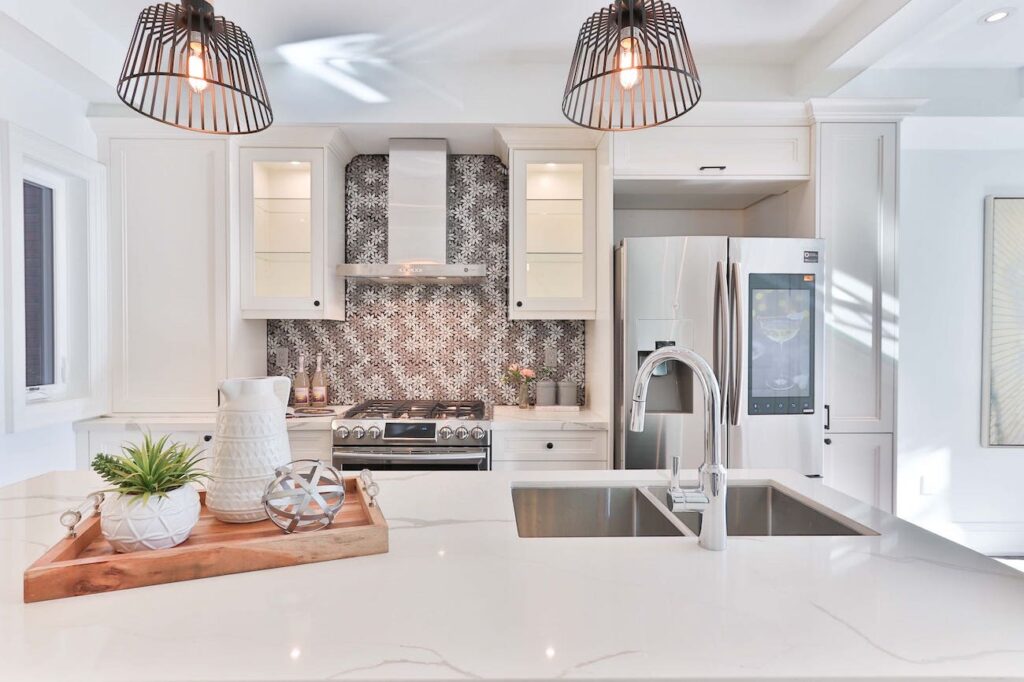 Buying a high-quality quartz worktop from a reputable supplier is the best way to ensure that it will stand the test of time. If manufactured properly, it should have natural durability, heat resistance and low porosity.
That being said, sadly, there are a number of suppliers stocking fake quartz countertops and these certainly aren't built to last. 
A quality quartz counter should contain at least 93% quartz. Anything below this will result in an uneven finish and will not be resistant to heat, scratches and stains. 
What's more, counterfeit worktops may contain harsh chemicals that can be harmful to the user so it's vital that you purchase your worktop from a well-established company. 
Are You Looking For a Custom Built Quartz Worktop?
Now that you've learnt all about how quartz worktops are made, you might be wondering where you can get your hands on one!
At Marble Supreme, we have a vast amount of experience supplying and installing beautiful quartz surfaces for kitchens, bathrooms and commercial businesses. 
From helping you choose the right colour and style to ensuring that your worktop fits perfectly into your space, we've got you covered. Tell us about your upcoming project and we'll come back to you with a fast and free quote.