If you're remodelling your kitchen then the top kitchen trends of 2022 will be a great way to get inspired. With a prevalence of bold colour choices, sustainable materials and the rise of the "smart kitchen" it's an exciting time to remodel your kitchen as the possibilities are endless and there's something to suit anyone.
Minimalist kitchens
Minimalist kitchens have been a favourite for many years now, which doesn't seem to be changing anytime soon. Sleek, clutter-free kitchens with no-fuss design are a go-to in many homes. Minimalist doesn't have to be sterile, a few choice decorations can easily add personality to your clean and elegant kitchen, and subtly veined quartz worktops can also elevate this look. 
Not only do minimalist kitchens look clean, but they are also easy to keep hygienic. For minimalist kitchens, you can expect to see airy all-white rooms and a focus on beautiful high-quality countertop materials like marble, granite worktops and quartz countertops.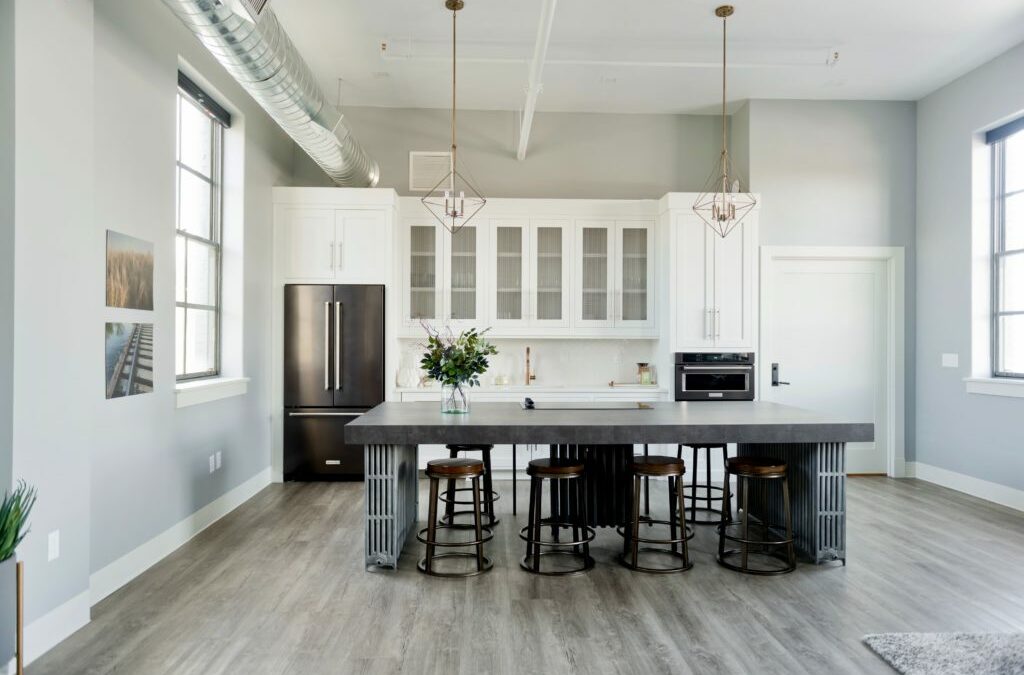 Marble
Marble worktops and other marble fuurnishings are set to make a comeback this year. It has always been a luxurious and eye-catching material but has lost popularity in recent years to materials like quartz with an abundance of colour options. The simplicity and uniqueness of marble will be coming back to many homes this year. With each piece being completely natural and one of a kind, it's an exciting centrepiece for your home. 
Marble can last a long time when fitted by professionals, if you're considering marble for your kitchen project make sure to get in touch with master craftsmen like the team at Marble Supreme to get your dream kitchen. Richly veined marble countertops will be a big kitchen trend this year and create a beautiful contrast with bold kitchen units.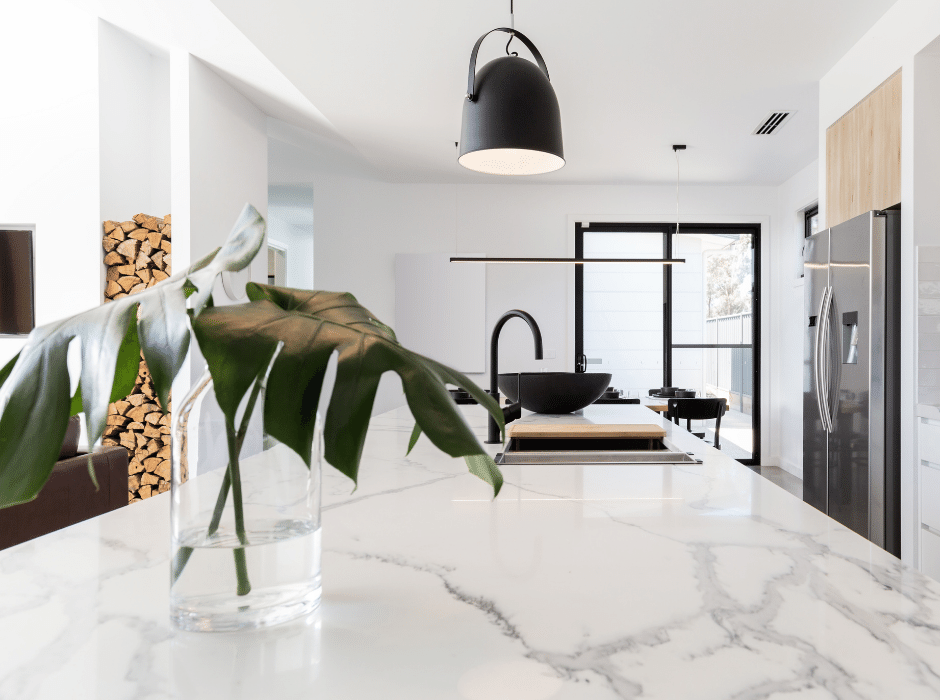 Kitchen office
With the shift to home working for a number of people looking to be long term, people are looking at creating long-term solutions to home working. A kitchen is the ideal spot for an office and designers have caught onto this and have created useful kitchen/office units. Units that can be concealed for general kitchen usage,  can also be brought out for the work-day in a number of seconds. When remodelling there are also layouts that can be chosen that allow a home office to be out of the way, but still an enjoyable place to work from.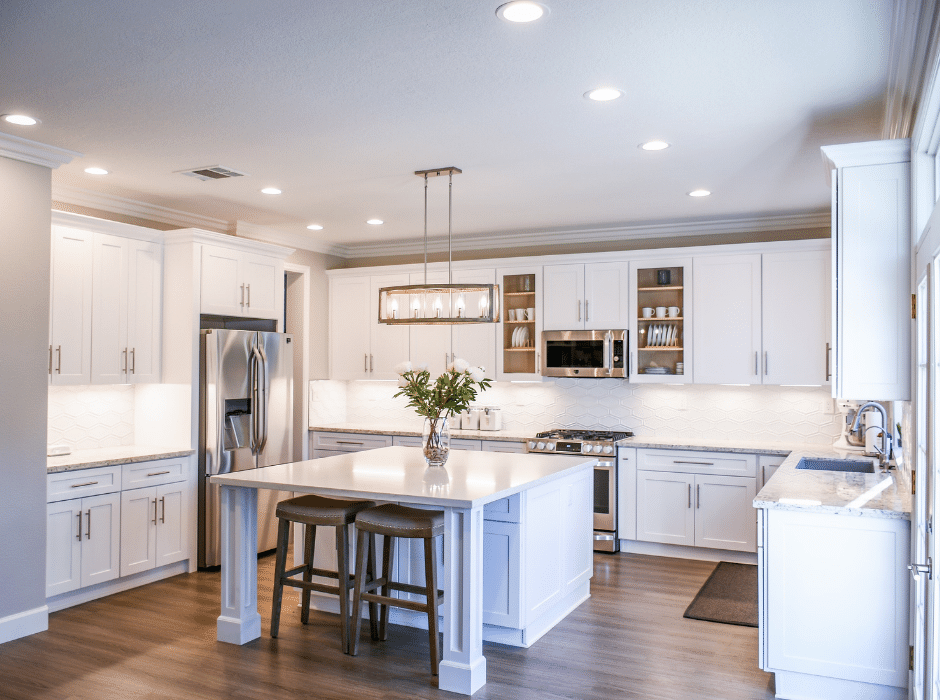 Bold kitchen units
If a white minimalist kitchen isn't for you, then there's plenty of scope to get experimental with your unit colours. Burgundy and forest green are extremely popular and pair well with marble and gold finishes, but also brighter colours and other earth tones will make more of an appearance this year.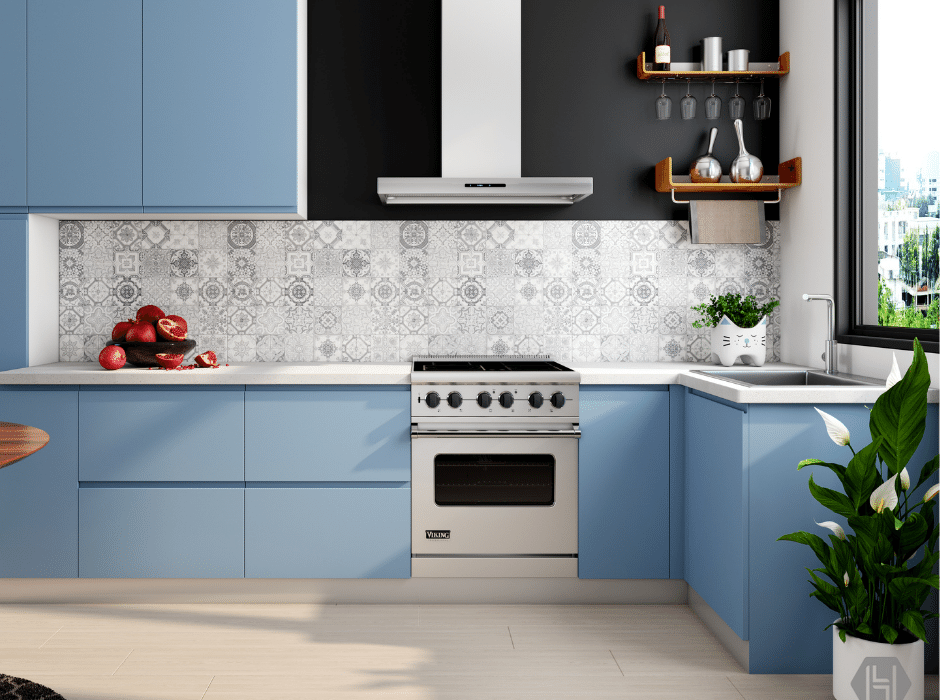 Sustainable kitchens
Sustainability is becoming more and more important, and anything people can do to make their life more sustainable is often welcomed. There are lots of steps that can be taken to make your kitchen sustainable, from small measures like an efficient recycling bin to only buying energy-efficient appliances.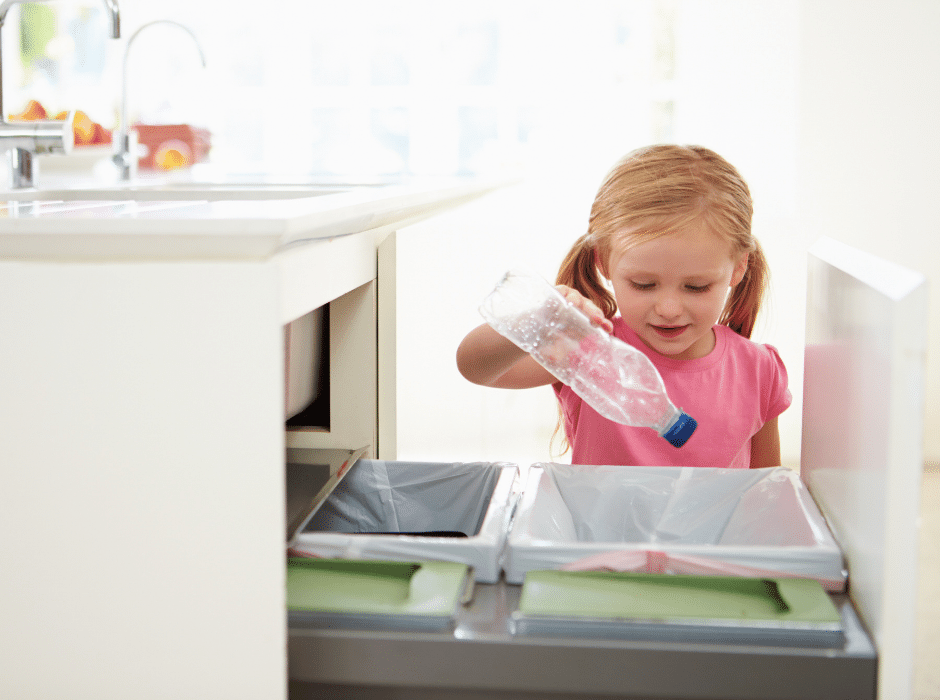 Statement lighting
In the excitement of getting a new kitchen fitted, the lighting can become a bit of an afterthought. But, after all the time and energy spent creating your dream kitchen, it has now become accepted that lighting is also extremely important. This has caused an increase in interesting and arty lighting which can set your kitchen apart. In 2022 the need for practical lighting is well understood, but there's no reason that practical can't also look good. When creating your new kitchen make sure to browse all the different lighting options on offer to make sure you find the perfect light for you.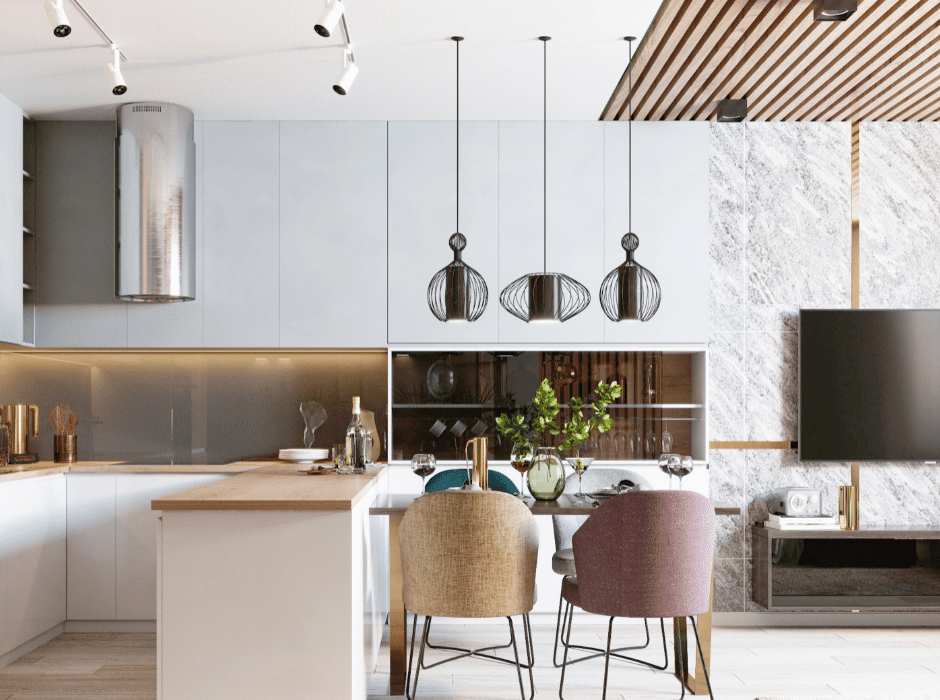 Smart appliances
Like most things, kitchen appliances are getting smarter and smarter with improvements in technology. Every year we see new groundbreaking energy and labour-saving devices on the market and 2022 will be no exception. From fridges that order your shopping to smart taps and ovens that cook recipes for you, the futuristic possibilities for your new kitchen are endless.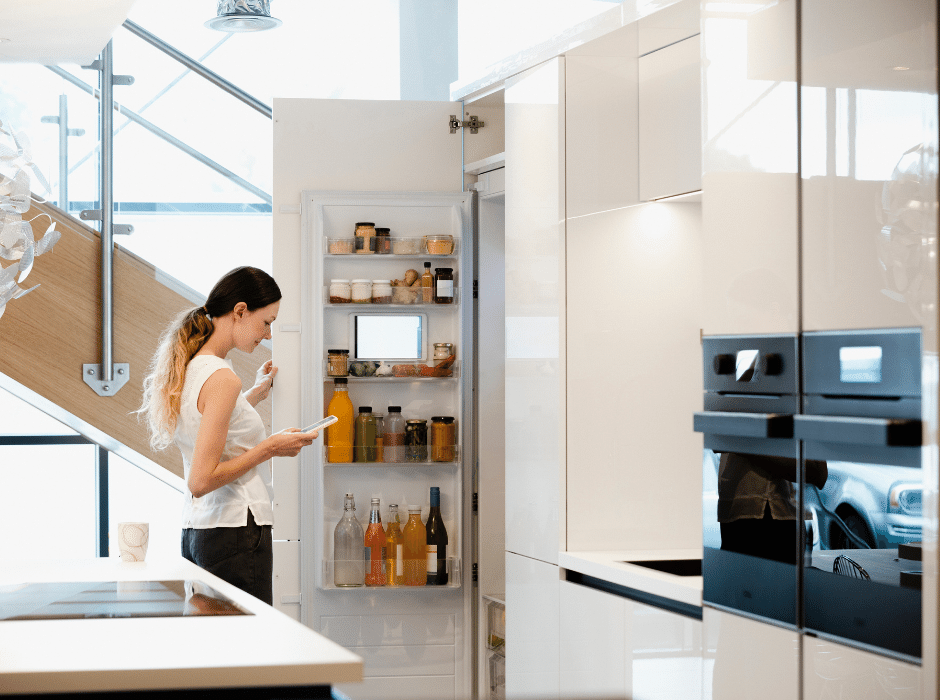 Dining Booths
Combining the dining room and kitchen is nothing new, but if you have a smaller kitchen, or just want to make the best use of your space then a dining booth is great for you. The dining booth gained popularity in 2021 and is set to keep increasing in popularity for its practical and efficient use of space.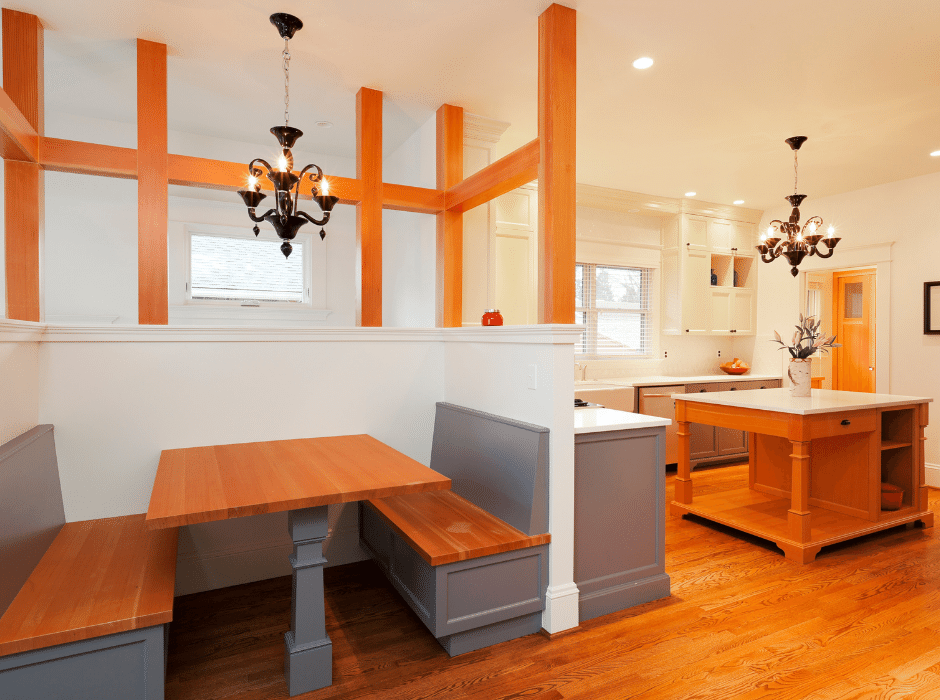 Gold finishes
Metallic finishes in the kitchen have been popular over the years, with silver, copper and brass in recent years. 2022 however, is the year for gold finishes. These luxury metallic finishes are set to compete with the usual stainless steel finishes that are more common in homes across the country. These gold finishes look amazing when paired with marble and bold units, especially with dark colours like forest green and navy.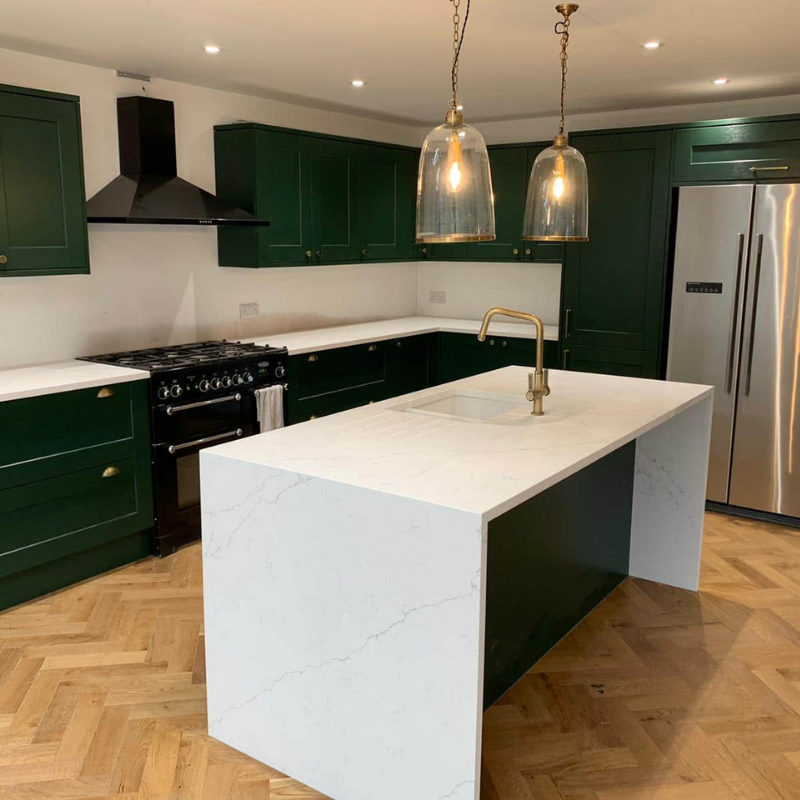 There has never been so many options for creating your perfect kitchen. If you want to get the best from your kitchen when using luxury materials then you should make sure to work with expert craftsmen, like the team at Marble Supreme with over 65 years of experience in bespoke kitchen and bathroom worktop design and installation.