With so many different types of stone surfaces out there it can feel daunting when it comes to refurbishing your kitchen worktops or bathroom countertops. Silestone and Technistone are both premium brands of quartz. They share many similarities and often what you pick will come down to availability, but some differences may impact your decision.
Production
Silestone is made by Spanish company Cosentino, which has had a wealth of experience in delivering high-quality innovative surfaces globally since 1979. They have not only pioneered Silestone but also other leading brands such as Dekton and Sensa by Cosentino.
Technistone, initially known as Bohemia Stone, originated from the Czech Republic before being acquired by American company Wilsonart Engineered Surface. From there the company has demonstrated a solid distribution network to dozens of countries.
Non-porous
Both Silestone and Technistone are non-porous, making them stain-resistant. This is beneficial as it means that liquid spilt on surfaces are not absorbed and therefore can just be wiped off without leaving a stain, as long as the spillage is removed promptly.
Hygienic
The non-porous nature of both Silestone and Technistone makes them both extremely hygienic. As there are no pores on the surface, bacteria have nowhere to become lodged, unlike with more porous surfaces like wood.
Variety of colours
Quartz worktops are booming in popularity, and one of the reasons for this is the wide range of colours and patterns available. Although both Silestone and Technistone have an incredible array of colour choices, Silestone has more, with over 71 different colour options compared to Technistone's 52. It is easy to find a colour that compliments your room.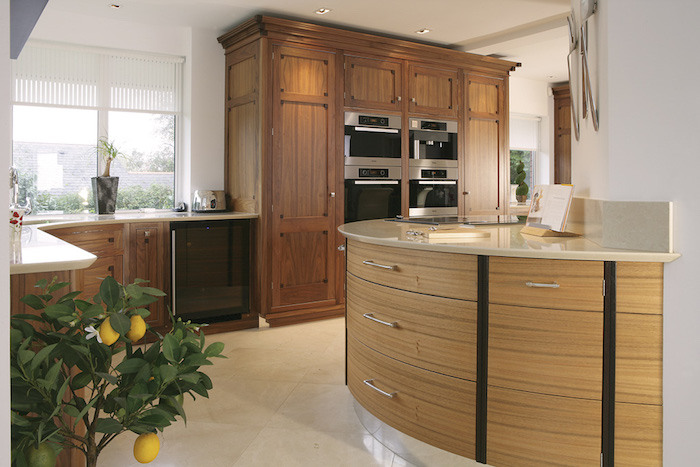 Low maintenance
When cleaning a quartz countertop, it is better not to use harsh chemicals and instead opt for a mild, non-bleach and non-abrasive soap. This applies to both Silestone and Technistone, with the properties of quartz meaning they are stain-resistant, but not stain-proof. This means spillages should be dealt with as soon as possible.
A durable long-term investment
Not all quartz is created equal and cutting corners in installation and cost can lead to replacements needed sooner than expected. Silestone and Technistone are both highly reputable and quality quartz. As long as you choose a master craftsman to fit your new worktops they can last over 15 years. This is also dependent on placement, as quartz can be damaged when in direct sunlight.
Silestone vs Technistone
Silestone and Technistone are both high-quality quartzes, with Silestone just having a slight edge in terms of colour palette. But in most cases, your choice will be based on availability and supplies. It is beneficial to contact an experienced stone craftsman and find out what kind of quartz they have available to you.
Contact us today and we can assist with any of your quartz queries. We can also help if you're more interested in granite worktops, or marble countertops.