The layout of your kitchen worktops can really make or break your experience within it. And with all that pressure, picking the right layout for your marble, granite or quartz worktops can be overwhelming.
The best way to start picking the layout for your kitchen is to decide what the main purpose of it will be.  Once you've identified that, the rest of the process will fall into place. 
Are you looking for a place to entertain guests? Are you an avid cook who would like different zones for food prep?  Or do you value a place to sit and eat your breakfast in the morning? Of course, most people would like their kitchen to serve more than one purpose, and in this case, almost all layouts can be adapted to suit your needs.
With so much jargon to digest, we've created the ultimate guide to kitchen layouts to help you find the layout for you, whether you value trend or tradition.
PENINSULA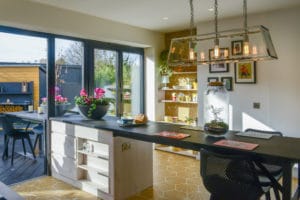 A peninsula serves as an extension of your countertop. It's not an island because it doesn't stand separately to the rest of the worktops, but it can provide the extra space you crave if an island doesn't appeal to you. One end of the peninsula is attached to a wall (this is how it differs from an U-Shape or L-Shape), with all three sides exposed.  
PROS
Good for small kitchens
More storage space
More counter space
Can be used as a breakfast bar
CONS
The danger of congestion – with only one entry point there is danger of a 'bottle-neck' effect
Can create dead counter space
ISLAND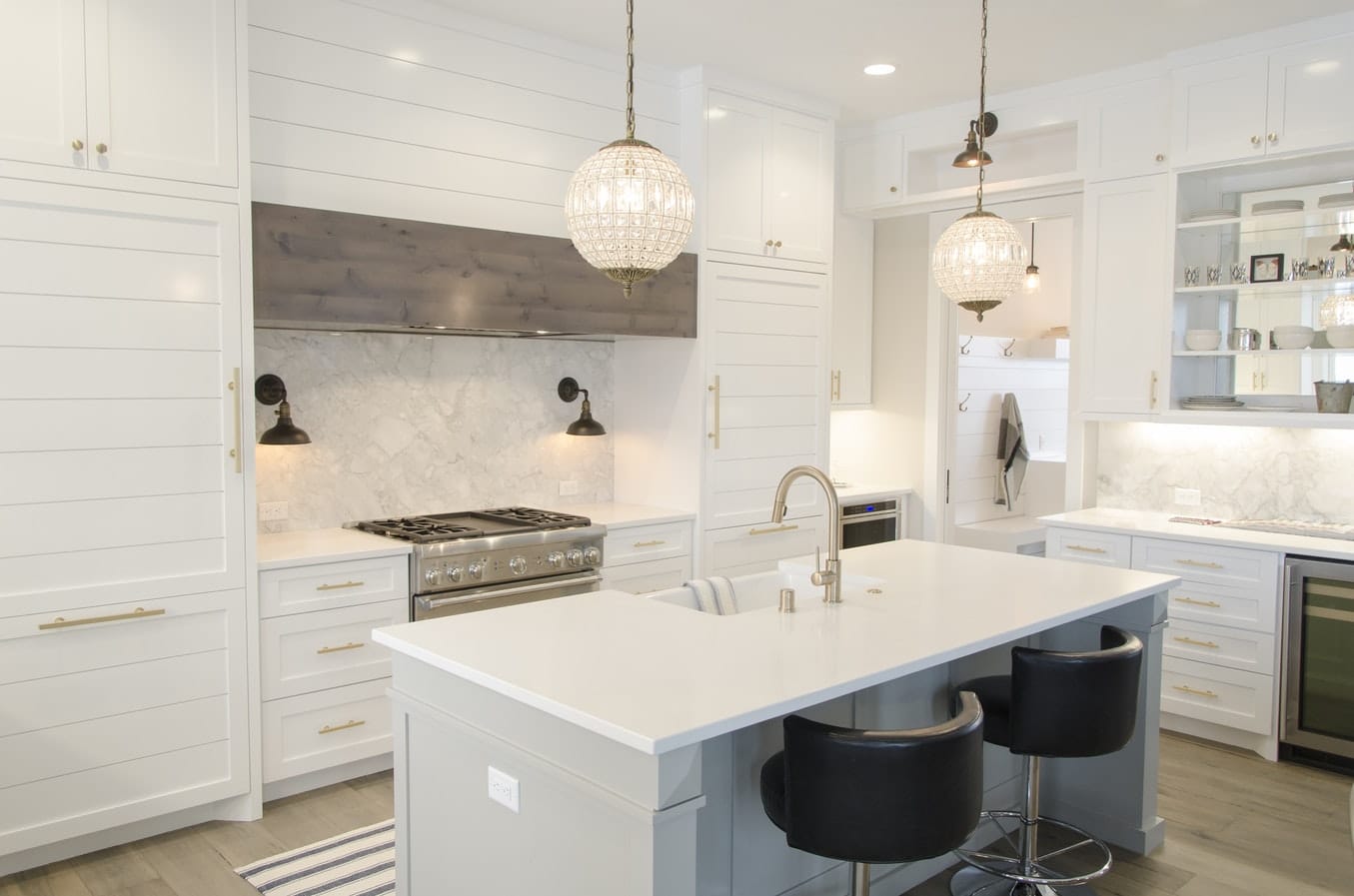 Island kitchen layouts have become increasingly popular in the last few years, and are arguably the most desired. An island is a solo worktop that sits in the centre, surrounded by worktops on the walls.
PROS
Extra workspace
Place to sit
Perfect for socialising
Can incorporate a place for a sink in the island
Focal point – adding some statement lighting above an island will instantly attract people to it
CONS
Plan well or it will become an obstacle
Dependent on the amount of space you have
Difficult and expensive to install during a remodel
U-SHAPE
A U-shaped kitchen is simply when the three rows of countertops form to shape a 'U'. It's a great way to free up floor-space, but it does require three walls of worktops.
PROS
If the lighting isn't right, it can make your worktop feel crowded and dark
Best for larger homes
Allows for multiple worksites – if there are lots of you in the kitchen then you're much less likely to get in each other's way
CONS
Might have to adapt it to work with the working triangle
Corner cabinets can be problematic and expensive
L-SHAPE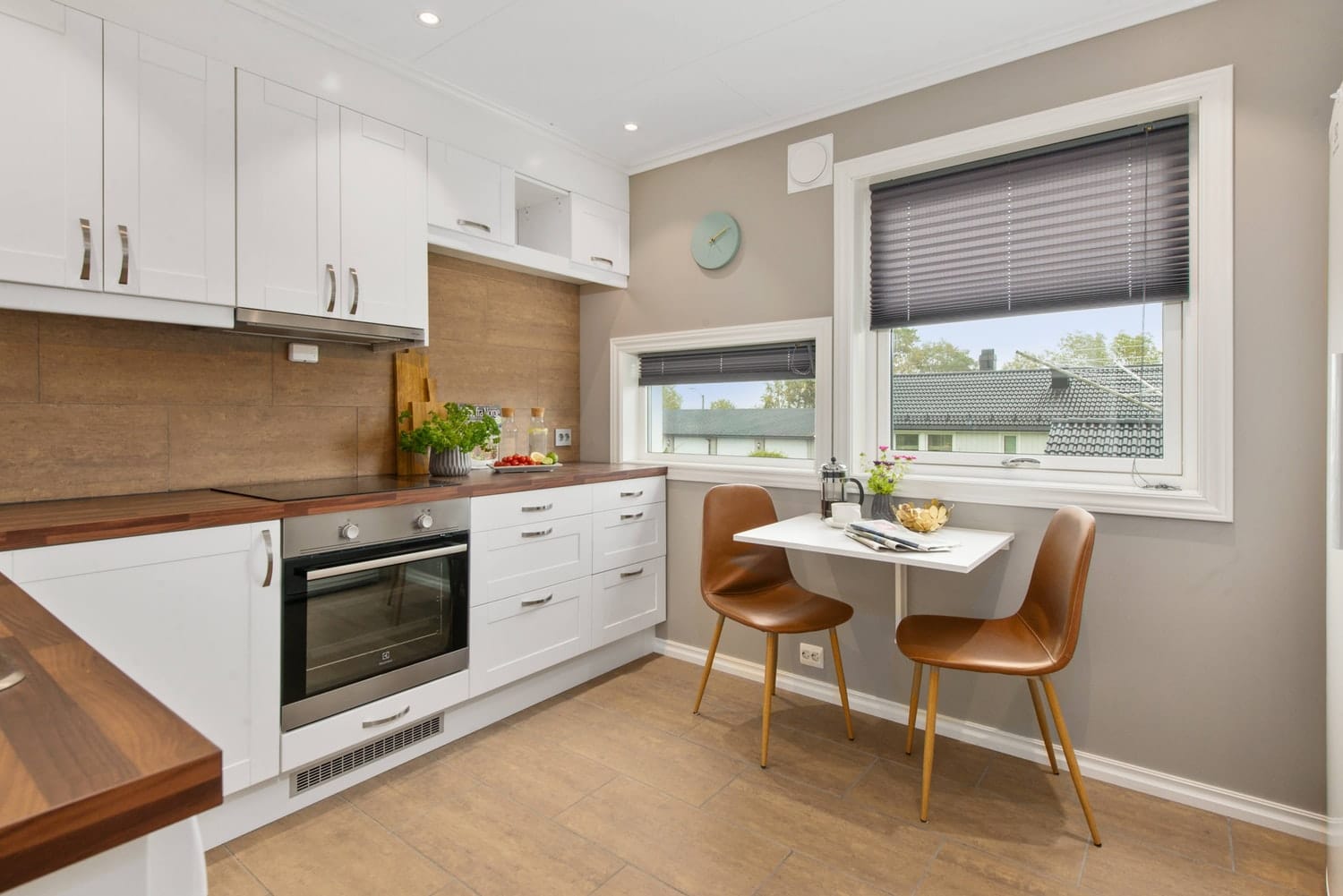 Similarly to the U-shape, an L-shape layout is created when two worktops run at right-angle on adjacent walls to create an 'L'. An L-shaped kitchen is the most commonly used.
PROS
Best for small or medium-sized kitchens – they can fit neatly in the corner of a kitchen
Can incorporate an island
Can create open floor space
CONS
Can look cluttered if you have lots of appliances
Sociable
GALLEY

Named after the style of ship's kitchens, the classic galley has one single line of units, whereas a double galley consists of two rows of units running parallel.
PROS
CONS
Can be a tight squeeze if more than one person is using the kitchen
Limited storage and countertop space
Can make a kitchen feel cluttered
Clearly, the focus of layout is to optimise the functionality of your kitchen. We believe that the beauty of the worktops is equally important to the functionality, and we ensure that each installation is right for you. Don't forget to think about the right material too, we offer a wide range of marble worktops, granite worktops and quartz countertops.
If you're still unsure which layout will work best for your kitchen, or even if you want to chat about bathroom worktops, come down to our Bristol showroom or give call us today for a chat.