White kitchen worktops have a distinct beauty that is both subtle and impactful. 
Whether they provide a neutral canvas to allow other elements in the kitchen to shine or are the main focal point of your kitchen design, white worktops offer an understated charm that can elevate your entire kitchen space.
In this article, we'll be taking a closer look at some of the best white kitchen worktop materials and running through their key benefits. So, if you're ready to invest in a timeless white worktop, you've come to the right place! 
Why Are White Kitchen Worktops So Popular?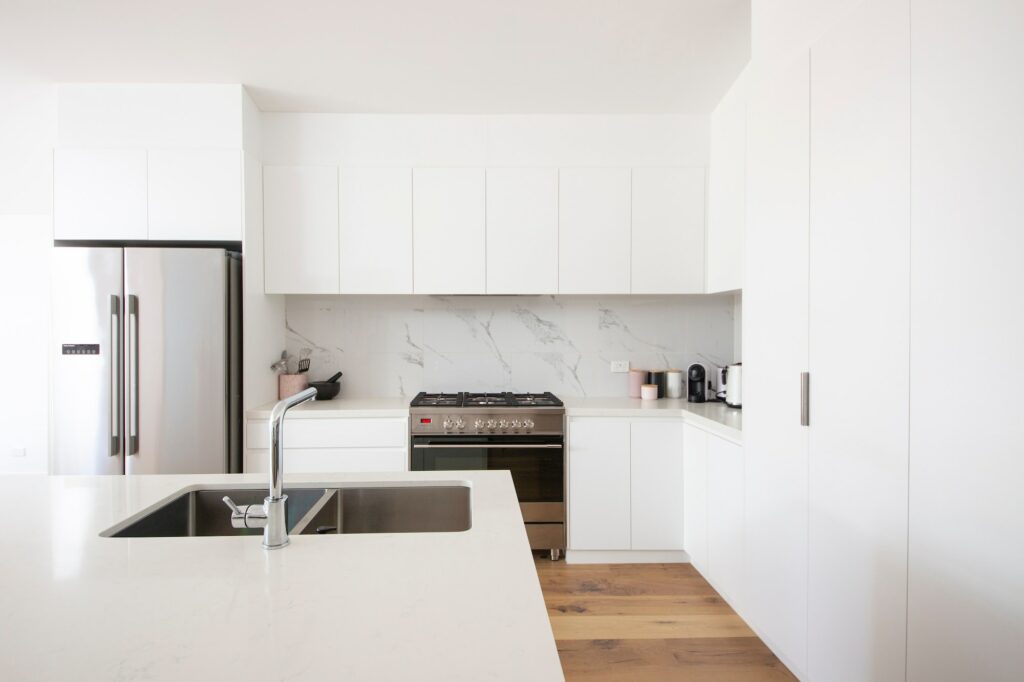 Despite the fact that there are so many different colour choices available for kitchen counters in the UK, the classic white worktop has continued to remain a firm favourite. 
So, why do we keep coming back to this classic countertop colour? 
One of the key reasons that homeowners opt for white worktops time and time again is that we associate them with light and space. White kitchen counters have a unique ability to make a room look brighter and more spacious. This is because they reflect light and create a sense of openness, which is especially beneficial in smaller kitchens.
White kitchen worktops are also extremely versatile, meaning that they can be paired with a whole variety of kitchen design schemes, from classic to contemporary. Having this design flexibility is a huge advantage for those wanting to inject a new lease of life into their kitchen without changing the existing decor. 
White Marble Kitchen Worktops Add an Air of Sophistication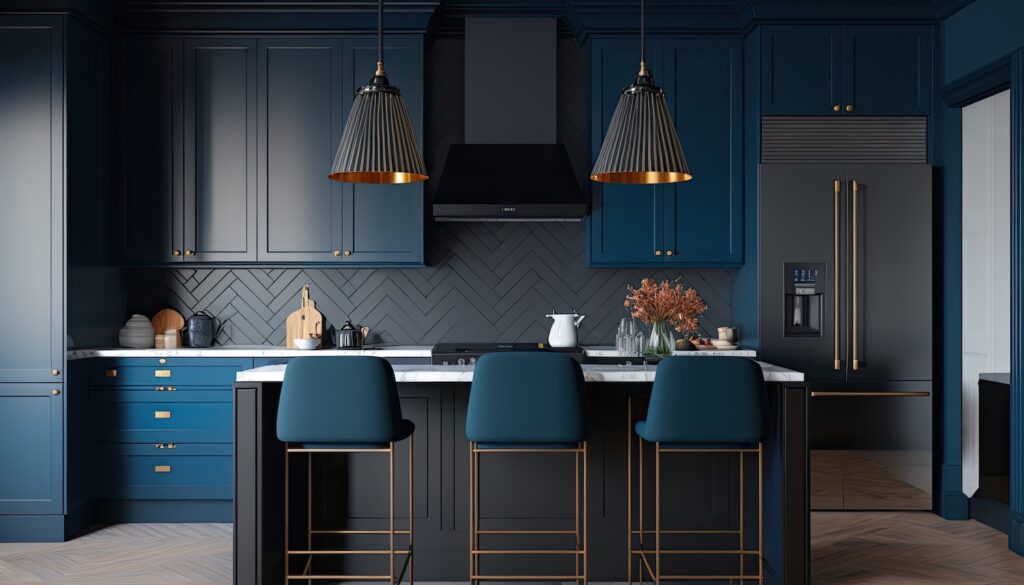 White marble has been used for centuries in high-end homes and buildings due to its natural grandeur and elegance. So, if you want a classic countertop that exudes sophistication and luxury, then white marble worktops are a fantastic choice. 
Although slightly more maintenance than granite worktops, white marble counters still offer a natural durability that makes them perfect for busy kitchen spaces. What's more, because marble conducts heat differently from other worktop materials, it stays nice and cool throughout the summer months – making it perfect for preparing dough or pastry. 
Our Favourite White Marble Kitchen Worktop Trends: 
Pair your classic marble surfaces with beautiful gold hardware

Add a touch of rich teal to the walls to make your white marble worktops pop

Combine your marble surface with black or charcoal-coloured cabinets for a chic monochromatic scheme
Stain Proof Surfaces With White Quartz Kitchen Worktops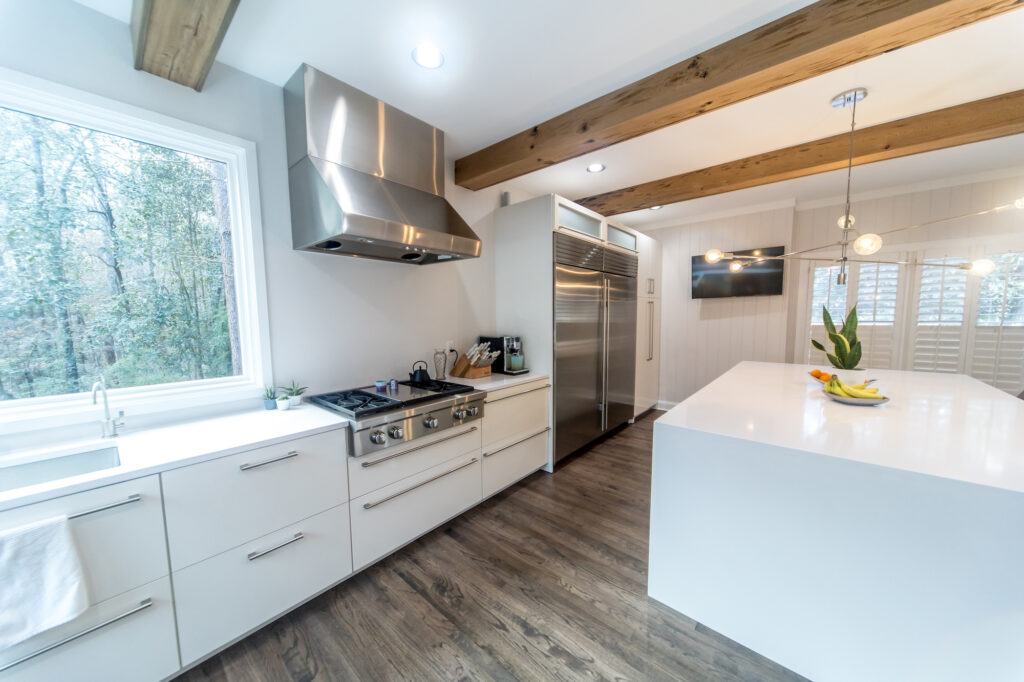 Choosing between white marble and white quartz kitchen worktops can be a tough decision. 
Visually, marble and quartz can look very similar, particularly if you opt for a quartz style which mimics the natural appearance of marble.
However, if staining and surface marks are a concern, then quartz is an excellent low-maintenance stone option.
Because quartz naturally has a lower porosity than marble, it doesn't absorb liquids that can lead to discolouration. What's more, quartz is combined with a powerful resin during the stone manufacturing process which gives it even more stain resistance and eliminates the need for sealant. So, no need to worry about pesky red wine marks or the remnants of last night's spaghetti bolognese spoiling your immaculate white worktop!
Want to find out more about quartz's stone properties? Check out our handy article covering everything you need to know about the quartz countertop.
Add a Touch of Glamour With White Sparkle Kitchen Worktops
You didn't think we'd mention white quartz worktops without mentioning sparkles, did you? 
White sparkle kitchen worktops have massively grown in popularity over the last decade and it's all thanks to quartz countertops! 
During the quartz manufacturing process, technicians are able to add delicate mirrored flecks to the quartz blend, providing a touch of glamour and sophistication. When the sun shines its rays on your beautiful sparkly surface, the light will bounce around your kitchen and brighten up the entire space – what's not to love?
Styling Your Sparkles:
Pair your worktops with under-cabinet LED lighting to enhance the shimmer and sparkle. Whether it's nighttime or a particularly grey day, your worktops will continue to glisten even in low lighting!

White sparkle worktops go beautifully with pale grey or white gloss cabinets. Shiny textures are the perfect way to spruce up a neutral scheme. 
Are White Kitchen Worktops Easy to Keep Clean?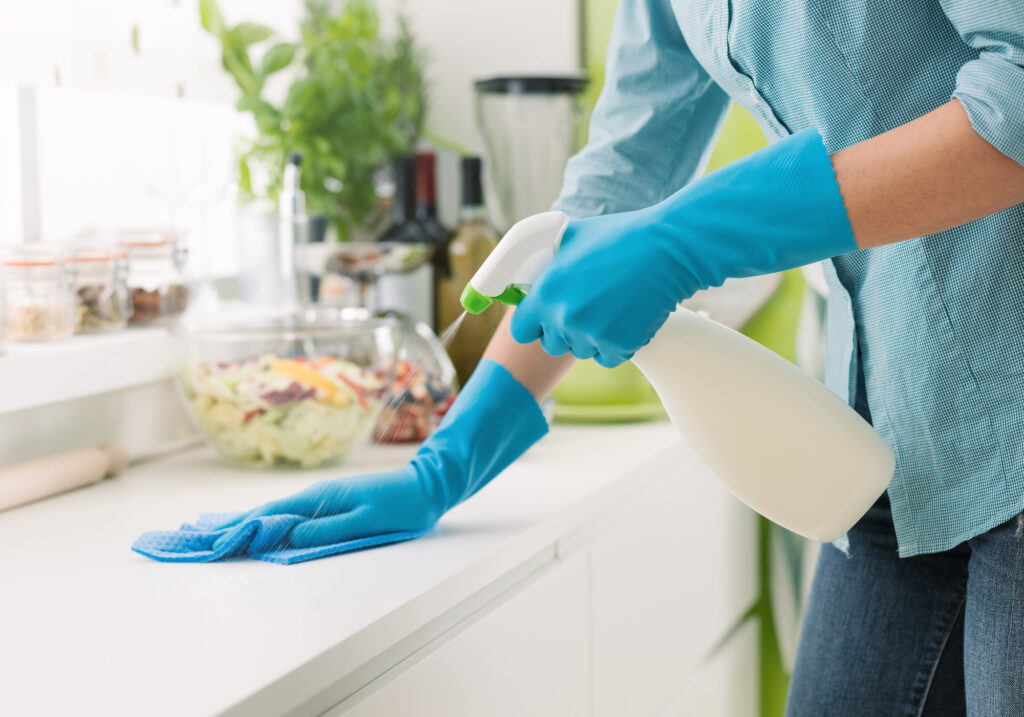 One of the advantages of white kitchen worktops is the fact that it's so easy to spot marks and spillages. While nobody likes unsightly stains on their surfaces, being able to spot them immediately means that you can treat them before they cause damage. 
There is a psychology to stains…
If you've ever spilt a dark liquid onto a cream carpet or sofa, chances are you've experienced that frightening panic that starts to set in as you frantically rush to remove the stain with salt or bicarbonate (or whatever other magical method you can find on Google!)
The same applies to white worktops. For most people, dark liquids + pale surfaces = immediate action. 
When homeowners spill substances on dark worktops, they don't always rush to respond in the same way that they would with white worktops. Rather than treating the issue there and then, they might wait a while or give them a quick wipe with some kitchen roll, presuming that because the stains aren't visible, they aren't causing a problem. But that's not the case!
Regardless of your worktop colour, if you don't treat spillages when you first see them, then you're inviting nasty germs and bacteria to fester on your surfaces. 
Cleaning marble worktops is easier than you think…
Fortunately, due to the sealant used when making marble worktops and the low porosity of quartz, both material types are relatively easy to clean. For the general upkeep of your white worktops, a microfibre cloth with some gentle dish soap will do a wonderful job of keeping your surfaces spotless. 
If you are unfortunate enough to spill Pinot Noir on your shiny stone tops, it's important to avoid anything too abrasive. When crisis strikes, gently blot the area to remove all excess liquid and apply a low volume of hydrogen peroxide to the area with a cloth. Leave to soak for a number of hours and you should find that the stain has disappeared.  
Invest in a Quality White Kitchen Worktop from Marble Supreme
If you've read through our article and are now feeling more sure about the type of worktop that you'd like for your kitchen space, why not take a browse at our stone worktop materials? At Marble Supreme, we offer a huge variety of kitchen and bathroom worktops. Whether you're opting for sparkly white quartz or majestic marble, we've got a stone surface to suit you.  
Once you've decided upon the style of worktop that you'd like, our friendly team will provide you with a custom quote for your project and address any questions or queries that you may have. 
Simply fill in our contact form and start planning your dream kitchen today!