Kitchen Islands and breakfast bars have become an increasingly important aspect of kitchen designs in recent years. They are a perfect way to add extra functionality and storage space to your kitchen. Not only do they extend your worktop space, but also provide an area to entertain guests. As skilled craftsmen in granite, marble and quartz stone, our team can help build a kitchen island or breakfast bar to your exact requirements and design tastes – creating an ideal centrepiece to your home.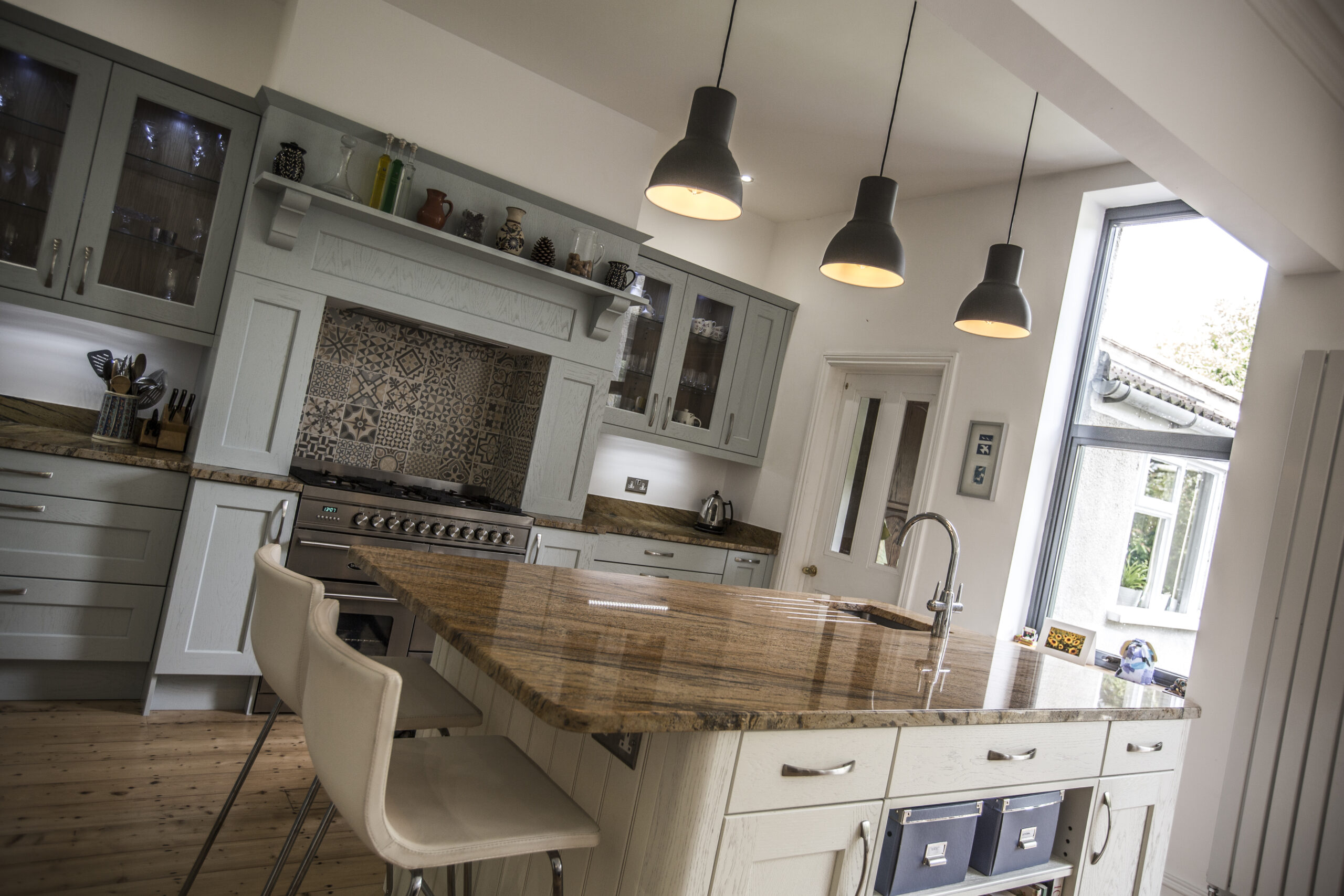 THINGS TO CONSIDER
As with any aspect of your kitchen design, it's important to consider a number of factors before making the final decisions. At Marble Supreme, our skilled team of experts are on hand to help you through every step of the process, no matter the question. But here's a few things to consider for now:
PLANNING YOUR ISLANDS FUNCTION
No matter the kitchen design, it's important to consider the primary purpose of your kitchen island or breakfast bar. Will it be an area for preparing food, an additional area to seat and entertain guests, or provide much needed extra storage space for cupboards and appliances? At Marble Supreme, we're here to help you with this decision-making process and guide you through the best uses of your kitchen space to best suit your needs and space.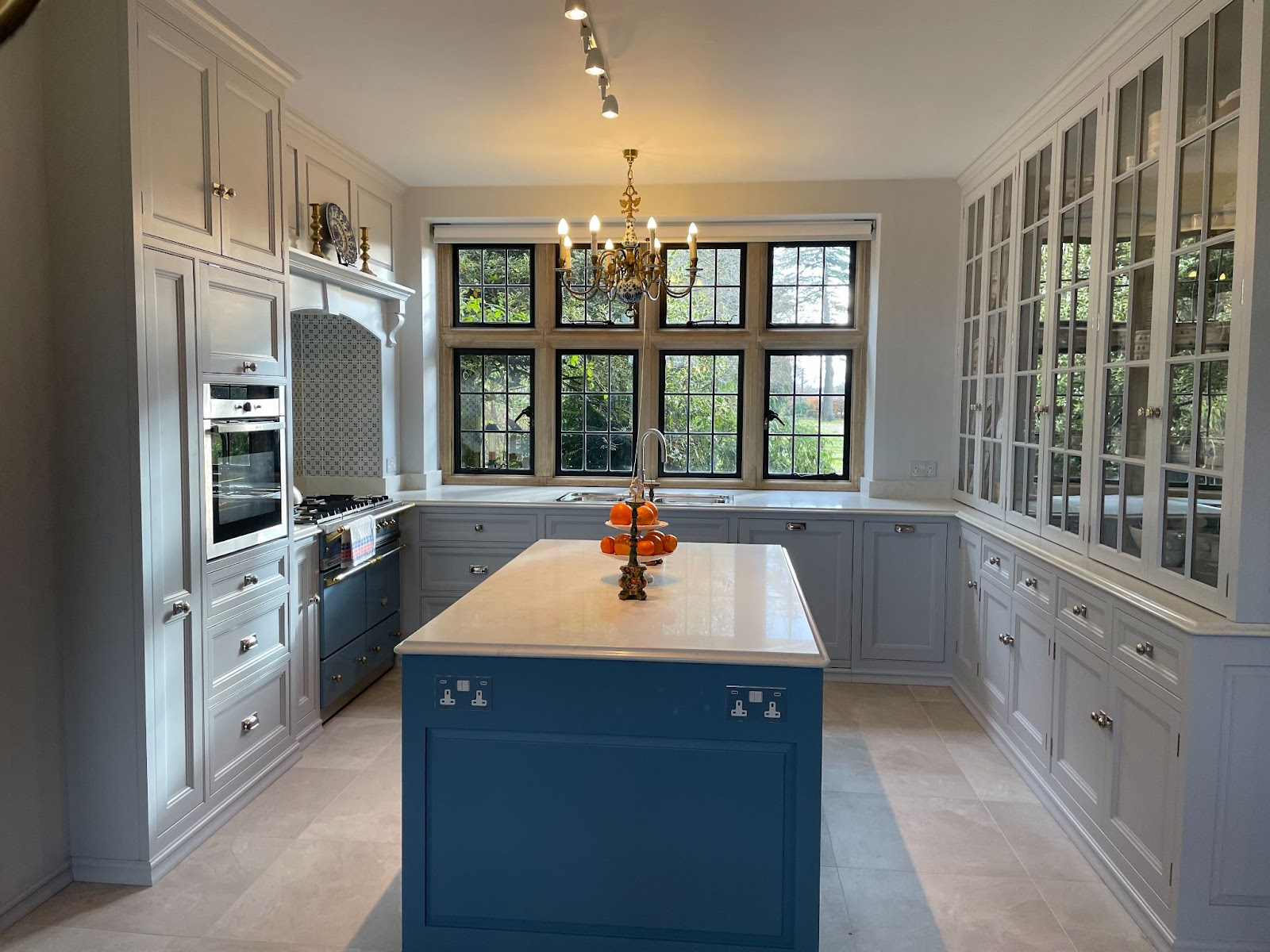 CONSIDER SPACE & HEIGHT
With any kitchen design, the use of space needs to be planned. If you are looking to house a kitchen island and breakfast bar in your kitchen, then it's important to allow enough room to manoeuvre between the floor areas surrounding the kitchen island or breakfast bar. Moreover, don't forget to look at the height of your breakfast bar. If are looking to have bar stools then a height of around 36 – 42 inches would be recommended. At Marble Supreme, we're happy to help answer any questions you may have about planning your kitchen island and breakfast bars. Simply get in touch with one of our expert team today and see how we can help!
AFTERCARE SERVICE
As Bristol's leading supplier of quartz, marble and granite worktops, we not only produce perfectly crafted, luxury kitchen worktops but also provide the best in after-care service in the area. We will provide you with our leading stone care products to keep your worktops looking as good as new for many years to come.
If you would like any further advice on our range of granite, marble or quartz stone and kitchen worktops then get in touch with one of our friendly, expert team today on 0117 332 5869 or email info@marblesupreme.com