Choosing the colour of your granite kitchen worktop might feel overwhelming at first. The worktop will show your individuality, your personality and your luxurious taste.
You might feel worried about getting it wrong, your new kitchen is going to be part of your busy family life for many years.
It is a decision you need to get right.
That's why we created this guide here for you to read – How to Choose The Right Colour for Your Granite Kitchen Worktop.
You don't have to choose something as important as your granite worktop colour alone.
We stock many colours, each with their unique details. It's hard to appreciate their beauty so we recommend visiting our showroom to see the wide range for yourself.
But, if you are curious – here are a few samples to give you a feel for what granite worktops colours exists.
Black Granite Worktop Colours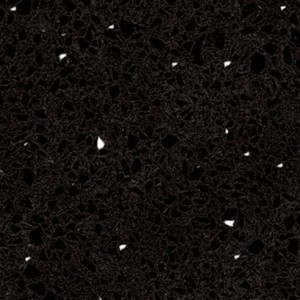 Unistone Nero Galactica
Blue Granite Worktops Colours
Red Granite Worktops Colours
White Granite Worktops Colours
It's a tough choice but Marble Supreme are here to help
At Marble Supreme, we have many years experience of guiding people just like you through the whole kitchen worktop selection.  From colour to size, materials and extras.
You can rely on our 33 years experience to guide through the decision-making process in a stress-free way so you can feel excited about your new kitchen and how it will enrich your life for years to come.
Marble Supreme is a friendly, local business who pride themselves on delivering quality worktops, backed by many years of expertise. It doesn't stop there, we also provide exceptional customer service, before and after your beautiful, luxurious worktops are installed.
We want you to enjoy your experience with us and enjoy your new kitchen worktops.
Here is what our happy customers have to say about us
We have a score of 9.91 on check-a-trade.com
"Very good service from start to finish. Good advice given and very friendly."
We have 5 stars from yell.com
"Just purchased new granite work tops from this company. Wide choice of granites, keenly priced, knowledgable and friendly staff. They fitted the granite too with no fuss or mess. Overall an excellent company with great staff."
We have 5 stars from our Facebook Page.
"Superb – Paul and Les are a real class act – knowledgeable, passionate and committed to the client. We're very happy we trusted Marble Supreme with our granite worktops and limestone flooring and would recommend them to anyone without any hesitation at all."
We have 5 stars from Google+
"Absolutely superb experience with Marble Supreme – from start to finish. We'd researched and visited various granite suppliers and as soon as we arrived at Marble Supreme it was clear that their attention to detail, standards of service, quality of product and commitment to client were superior. The owners Les and Paul are clearly still passionate about their business and in retaining the highest standards. Importantly, they don't delegate the job to junior staff but are personally involved in every aspect of the process, which ensures things run perfectly. My wife and I were delighted with the final outcome and recommend Marble Supreme without any hesitation at all."
Get in touch!
We have a wide range of colours that suit all tastes. The best way to know if we have your preferred colour in stock is to call us on 0117 956 3030 or visit our Bristol showroom at.
Unit 8 Bridge Rd, Bristol BS15 4FW.
We can't wait to meet you and make your kitchen dreams a reality.