Whether you are looking to give your existing kitchen a face-lift, or are planning a full-scale kitchen refurbishment, choosing the exact colour and type from a variety of worktops is an important decision for any homeowner to make. There are many granite kitchen worktops colours to choose from. That's why at Marble Supreme we are always on hand to offer expert advice on a range of options and colours that could work with your individual kitchen designs and requirements.
It is truly remarkable how different colours of granite can have such a varied impact on the look and feel of any kitchen space. Even the smallest of changes in the colour shades can make a big difference. We've gone ahead and put together a quick guide to help you on your way to choosing the right colour for your granite worktop.
Use a Colour Wheel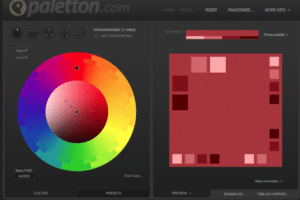 Perhaps one of the first steps to help you on your way to deciding your granite worktops colour is to take a look at a good colour wheel. This can be found on a number of websites across the web and can help give you an initial idea of which colours work well together, and which colours do not.  Here is a colour wheel by Paletton you could start with this.
Bring Samples to the Kitchen Showroom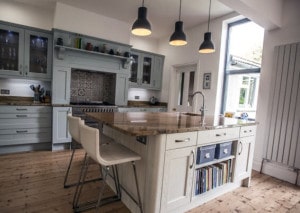 Be sure to carry around any samples of your cabinets, kitchen designs or colour schemes when shopping for your ideal granite worktop colour.  This will help you draw comparisons between the different colour options and shades of granite worktops. Ideally, the colour of your cabinet should have a natural contrast with the choice of your granite worktop and any natural sparkles in the worktop should be similar to the general style of the kitchen. It may also be an idea to take samples of your chosen wall paint and flooring to aid in the decision-making process.
Don't Just Shop Online For Your Worktop
Take care when shopping online. Although you will be able to sort through an array of different colour options and styles, it can be difficult to accurately judge the true colour of each option through a picture alone. Subtle veining patterns and other finer details of the stone are too difficult to capture on camera and are better left to the human eye. Don't be afraid to pop in and see us at our Bristol showroom. We'd be more than happy to talk through the varying granite worktops colour options and styles that we have on hand at our Bristol showroom, and can even provide you with free samples to take away and try in your own homes. What's more, you can even watch our skilled craftsmen prepare the granite in the workshop, right from the showroom window!
Be Sure To Consider The Lighting in Your Kitchen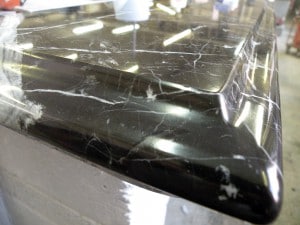 Lighting is also an important factor to consider when choosing the colour of your granite worktops. An abundance of light is ideal for capturing the best qualities and true beauty of a coloured granite worktop. Dark colours such as black, blue or mahogany can look exceptionally elegant and classy in well-lit kitchens. However, if lighting is an issue for your kitchen, then you are better off opting for lighter colour options such as different shades of white, beige or grey.
Timeless Vs Trending Worktop Style?
If you're looking for granite worktops that will stand the test of time, then perhaps a more timeless and classic approach to colour is best suited for your kitchen remodelling project. Choosing neutral colours such as Absolute Black, Emerald Black or Angola Black will often compliment a wide variety of kitchen spaces. Dark granite worktops tend to remain consistent in colour and have very close-knit grains, making them a highly durable and strong material. However, if you are looking to stay on trend with the latest kitchen designs, then choosing a worktop with a neutral base and introducing trendy colours and shading as accents that are easy to replace might be the best approach for your kitchen.
Pay Close Attention To The Different Shades of Granite Colour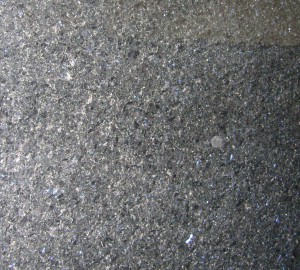 When choosing the ideal colour scheme for your granite worktops, make sure to pay close attention to the varying shades of each colour. Each slab of stone has its own unique beauty and style. Therefore it's important to not only view the various options online but to pop down to our showroom and see the different shades of colour for yourself.  Make sure to also pay attention to other colourful objects in your kitchen. Darker colours such as black can saturate larger areas whereas lighter colours such as white or gold can often open up a confined space. Any colour choices or worktop considerations should look to match the overarching plans for your kitchen designs and requirements.
Personalised Kitchen Worktop Consultation
At Marble Supreme, we offer a personalised consultation service and a great wealth of expertise in stone materials and surfaces. We can help you choose the right colour, type and style of granite worktops for your kitchen, bathroom or commercial spaces. Get in touch and call us today on 01179563030, or better still pop down to our Bristol showroom in Kingswood, and see the leading variety of beautiful natural and quartz stone that we have to offer with your very own eyes.