Which stone works best for your kitchen worktop?
Choosing the perfect stone for your kitchen worktop can be a tough decision. Marble worktops, granite worktops and quartz worktops all bring their own unique benefits. To give you an idea of the characteristics of each stone, we've created this quick reference guide. If you'd like to take a closer look at some of the beautiful stone we work with, take a look at our gallery.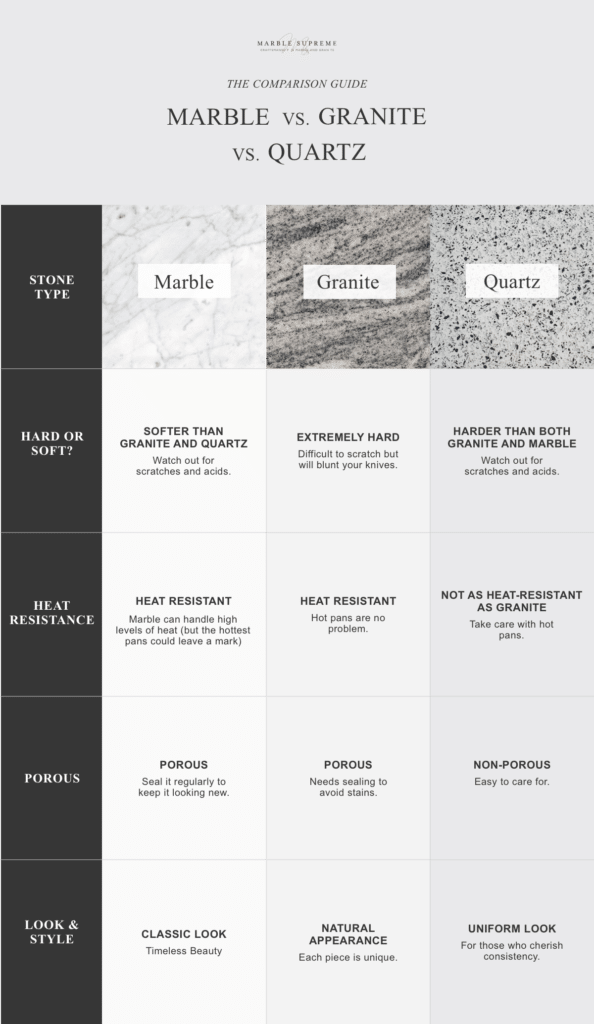 Did you know that granite, marble and quartz countertops can also be perfect as bathroom worktops?