If you're thinking about purchasing granite kitchen countertops, you may be wondering whether they truly are worth the price tag that comes with them.
To answer some of your uncertainties, we've put together this handy guide which outlines why granite countertops are most often the number one choice for the kitchen.
In recent years, other materials such as quartz stone have proven to be viable contenders for the top spot in the kitchen worktops market, however, there are a vast number of reasons why granite kitchen counters continue to reign supreme!
Read on to learn why… 
Granite Kitchen Countertops are Highly Resistant to Wear and Tear
When granite is formed from hot magma, the cooling process takes a very long time. Due to the slower rates of crystallisation, stronger bonds occur between the rock molecules which is what gives granite its strength. 
As a busy area in any home, the kitchen is often susceptible to a multitude of potential stains or spills, as well as damage from hot pots and pans. This is where granite countertops offer the perfect solution. Thanks to the fact that it is one of the most durable materials in the world, granite is incredibly scratch and heat-resistant. 
Just How Scratch Resistant is a Granite Kitchen Counter? (The Mohs Scale)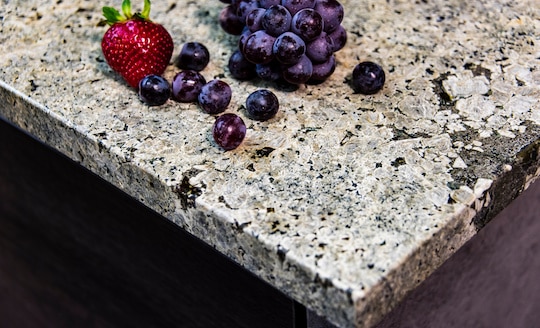 The Mohs scale is a scale from 1 to 10 which ranks the scratch resistance of minerals. 
At 1 on the scale you will find talc, which is extremely soft, and at the other end of the scale is diamond which has a rating of 10. 
Granite is placed 6th on the Mohs scale, sitting above marble (at 3) and just under quartz which is rated 7. 
So, if you're trying to decide between a granite and marble kitchen counter, and want something that will last a long time, granite is the more favourable choice.  
Kitchens with Granite Countertops Add Value to the Home
Granite is not only a highly practical kitchen worktop material but also an extremely beautiful natural stone material that can add value to your home! This makes it an attractive selling point for potential buyers.
According to a study carried out by SellHouseFast, the addition of brand new worktops was considered one of the top three kitchen features that can help to add value to a house. This study involved opinions from a range of estate agents, property experts and designers.
What's more, because granite is an eco-friendly material, granite counters will appeal to individuals looking for more sustainable home features. Unlike other manmade countertop materials that need replacing more frequently, such as laminate (which is difficult to recycle), granite is a natural, igneous rock that stands the test of time. With a much longer lifespan, there is less waste and therefore, a lower environmental impact.
Granite is Versatile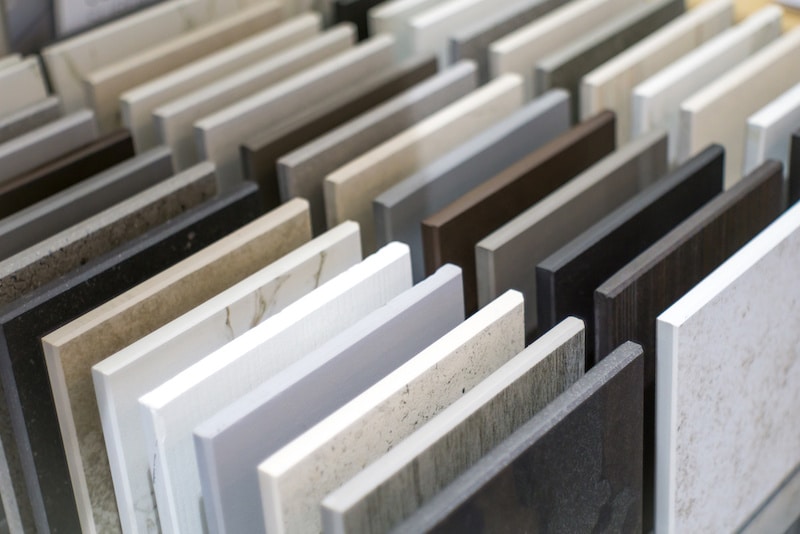 When deciding upon the best kitchen worktop material, you're going to want to find something that can adapt perfectly to your space. 
And, luckily for you, granite is extremely versatile!
Granite stone can be moulded into a wealth of different shapes and sizes making it an ideal choice for those bespoke kitchen worktop fittings or home improvement projects.
A Granite Kitchen Counter is Easy to Maintain
Did you think that was all? Of course not.
In fact, the superb finish that granite provides also makes it incredibly hygienic and easy to clean. Any spills can simply be wiped using warm water, a mild detergent and a dishcloth.
When compared with other materials such as marble and limestone, granite is a lot less likely to harbour bacteria due to its low porosity. So, when paired with a high-quality seal, you will have a smooth, bacteria resistant surface that is ideal for the kitchen!
Want to make sure your counter is even more germ resistant? 
Opt for black or darker toned slabs which have a lower porosity!
Granite Worktops have a Beautiful Finish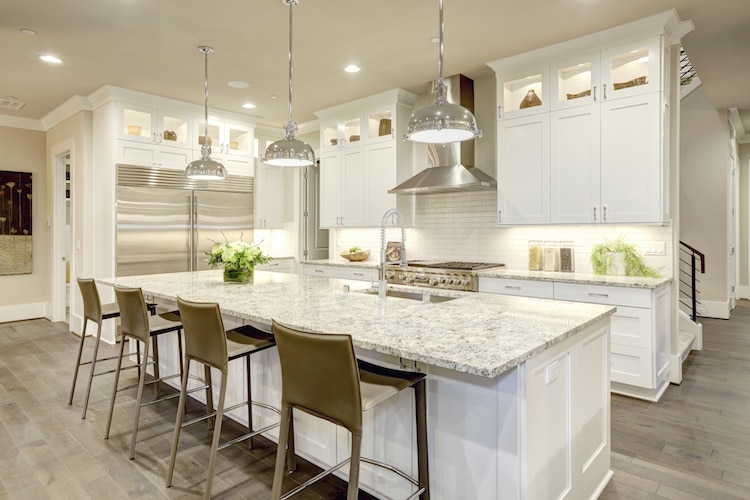 Like other natural stones such as marble and quartz, granite is extremely elegant. Each slab of granite contains unique colours and patterns indicating both the region and geological conditions of its origin. Such a range of colours and patterns creates ample choice when it comes to choosing colours and shades of stone that suit your kitchen design and taste. 
Why not check out our exclusive range of Brazilian and Azul Platino granite in our local kingswood showroom?
Granite Surfaces are Perfect for Baking 
If you're an avid fan of cooking or a budding chef in the making, you'll be pleased to hear that granite stone is also the perfect surface for preparing food. 
Dough and candies can be effortlessly rolled out on the surface due to the cool resting temperature of the stone surface – ideal for all your baking needs.
The Cost of Granite Countertops
Whilst, in the past, granite has been known as the most expensive natural stone material, there are now a number of granite materials that out-price even Marble Carrara worktops, which were previously seen as some of the least expensive natural stone materials around. Steel Grey and Azul Platino granite are amongst some of these new materials that we now stock in our very own Bristol showroom.
As with all stone types, the size and thickness of the granite slabs will dictate the cost of your new kitchen counters. So, why not contact us to get a bespoke quote for your project?
What are the Limitations of Granite Kitchen Countertops?
Fortunately, there are very few limitations when it comes to using granite for kitchens. However, it's important to be aware of any potential drawbacks before investing in a granite kitchen counter.
Here are some considerations…
Granite Kitchen Counters Need Sealing
If you want your granite countertops to stay resistant to wear and tear, a quality sealant is highly recommended. If you stay on top of sealing (which will ultimately only need to be done once or twice a year), your worktops shouldn't cause you any issues.
Granite Worktops Require Adequate Support 
Granite is incredibly heavy, so it's vital to pick a frame that can take the weight of the worktops. Without a stable structure, your worktop could collapse, so it's important to always use an experienced worktop fitter when having granite worktops installed.
Granite can be Costly
Granite can be on the more expensive side, but when factoring in just how long it will last you as well as the added property value of having a good kitchen, it's well worth the investment. 
Explore Our Quality Granite Stone
At Marble Supreme, we have a wide range of luxurious granite stone in varying colours and patterns that can provide the ideal match for your kitchen or bathroom worktops. If you'd like to see our exclusive range of Brazilian granite and Azul Platino granite stone, then pop on down to our Bristol showroom in Kingswood and speak to one of our team today. Alternatively, if you are looking for further advice on your kitchen worktops, simply give us a call on 0117 956 3030 or email us at info@marblesupreme.com and we'd be happy to help.